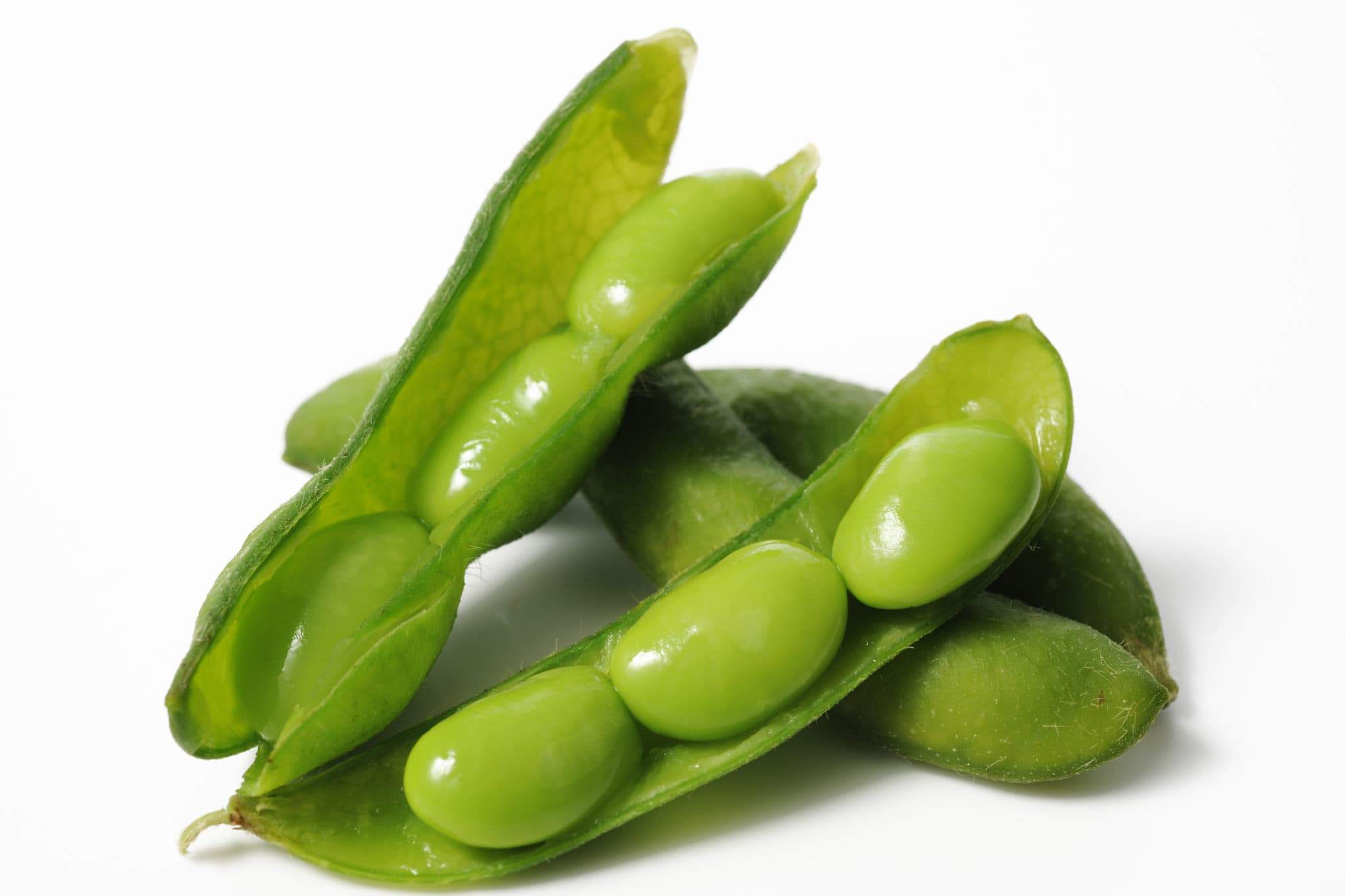 Welcome to your weekly dose of The Naturopathic Kitchen! Each week we discuss a different herb or food and learn how to incorporate them into your diet to reap its health benefits. This week is all about soy.
Soy 101
Soy refers to the edible part of soybean plant that is grown throughout the world as an inexpensive source of protein. Because of its expansive growing operations and vital importance to the contemporary food supply, the soybean was among the first crops to undergo genetic modifications. One of the genetic enhancements was made to include tolerance to the herbicide RoundUp. Numerous studies have linked this product with negative health and environmental consequences, including being declared a likely human carcinogen by the World Health Organization.1 Currently, around 94% of soybeans grown in the US are genetically modified.2 Because of this, it is important to buy organic soybeans, which are an excellent source of protein and come packed with health benefits!
Where does soy come from? Where can I find it?
Soybeans originated in Southeast Asia, and were first domesticated by Chinese farmers about 3,000 years ago. Since then, they have steadily gained popularity in almost every country. Farmers recognized soy as a cost-effective and healthy protein source for livestock. Soy is also commonly processed into many different forms that make their way in to the food supply.
By far, the best way to consume soy is from boiled soybeans, tofu, or soy milk—all organic of course! These products can typically be found at most major grocery stores, though you may only find organic soy products in health food stores. Boiled soybeans (also known as edamame) are often found frozen, but organic varieties may not as easily be found.
How does soy help my health?
Not only is soy an excellent source of protein, healthy fats and a variety of vitamins and minerals, it is also rich in a class of compounds called isoflavones. Isoflavones are responsible for soy getting a lot of bad press because some studies using experimental models have revealed potential adverse effects of isoflavones that are believed to be due to their capacity for estrogenic activity. It is important to note that because most animals (including rodents and non-human primates) metabolize isoflavones much differently than humans do, these same results haven't been replicated in humans.3 In fact, research has shown that these isoflavones actually have both estrogenic and anti-estrogenic activity in humans.4 In this way, they have a modulating effect—both boosting estrogenic activity when low and lowering it when it is too high. Research has shown that soy may impact multiple pathways involved in the development and growth of cancer, particularly types related to hormones such as breast and prostate cancer.5,6 Soy has also been shown to improve mood, improve skin health, alleviate hot flashes, and may favorably affect kidney function.3
What medical conditions/symptoms is soy good for?
When should soy be avoided?
Though there is certainly contention over the benefits of soy within the nutrition community, there are actually only very limited situations where soy should be avoided entirely such as with a soy allergy or intolerance. In the past, there have been concerns surrounding thyroid function and soy intake, but modern research has not substantiated these issues beyond the theoretical in most people.7,8 The only group of concern was individuals with overt iodine deficiency which is not incredibly common in modern society. In absence of soy allergy or intolerance, as long as one has adequate iodine intake and consumes soy from minimally or non-processed organic sources, moderate intake is unlikely to pose health risks.
Let's try soy out with these delicious and nutritious recipes!
Black Bean and Edamame Salad

INGREDIENTS
12 oz cooked, organic edamame (soybeans)
1 15 oz can black beans, rinsed and drained
1 15 oz can garbanzo beans, rinsed and drained
1 15 oz corn, drained
1/2 c diced organic yellow bell pepper
1/2 c diced organic orange bell pepper
1/3 c chopped onion
1/4 c chopped cilantro
1/2 c organic olive oil
1/3 c lime juice
1 clove garlic minced
1 t cumin
1/2 t salt
INSTRUCTIONS
Combine all of the beans, corn, peppers, onions and cilantro. In a small bowl, combine oil, juice, cumin, garlic and salt. Stir with a whisk. Pour over beans and stir. Refrigerate until ready to serve.
Thank you to Lemons for LuLu for this recipe.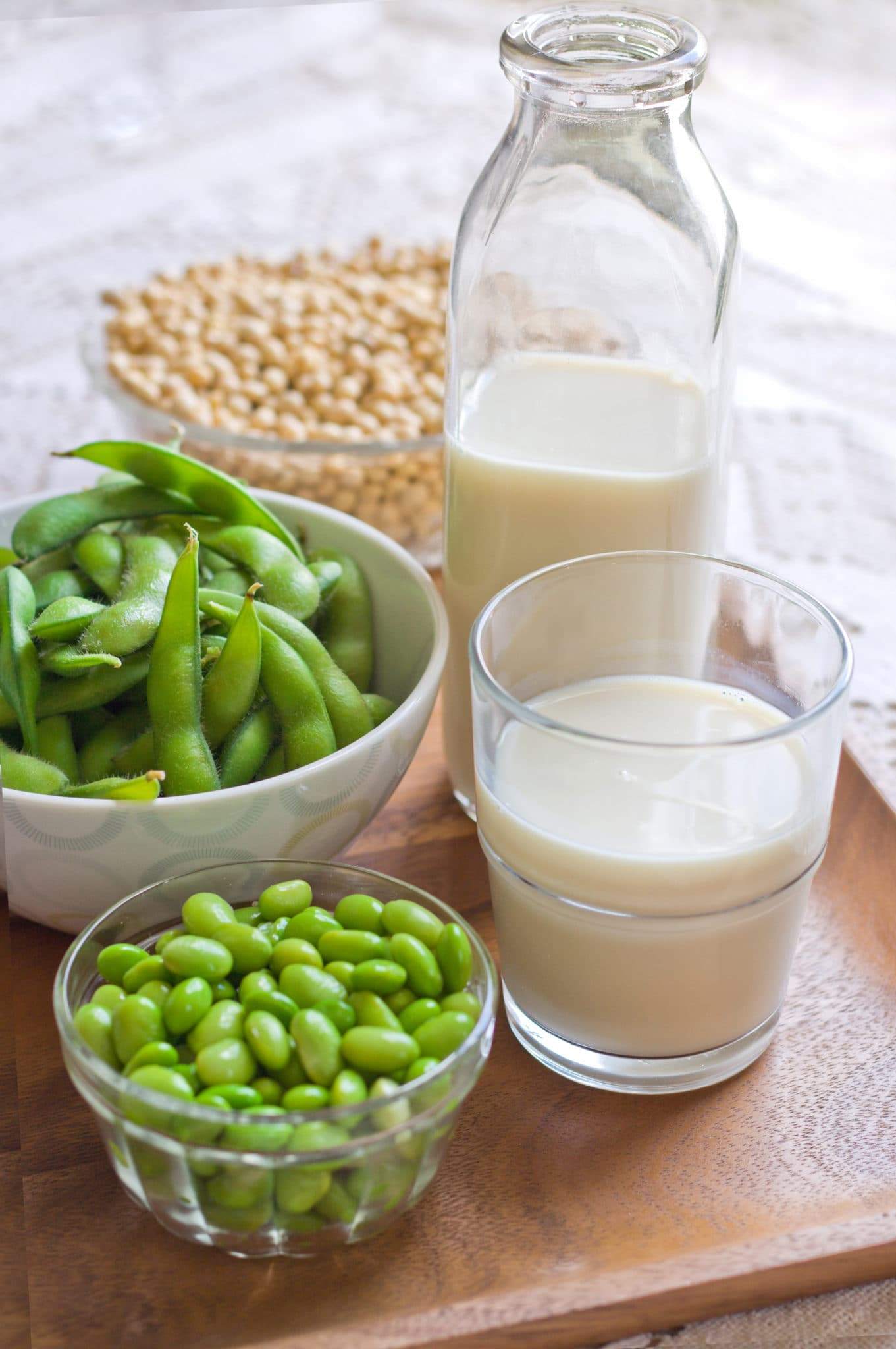 Homemade Soy Milk
INGREDIENTS
1 c dried organic soybeans
8 c filtered water
1/8 t pure stevia extract powder
INSTRUCTIONS
Rinse the dried soybeans well with water, then soak the beans with 2 cups of filtered water in a large container for at least 6 hours at room temperature. Transfer half of the soaked soybeans into a blender, add 3 cups of water or add water to the 4½ cups mark of the blender. Blend the soybean until it is smooth. Line a saucepan with a single layer of muslin cloth, then pour the blended soybean water mixture in the muslin cloth. Repeat step 2 and 3 to finish the rest of the soybeans. Collect all ends of muslin cloth and squeeze out the liquid (soy milk) to strain the mixture. Boil the soy milk on the stove top. After boiling, simmer for 1 minute. Makes 8 cups.
Learn More About Becoming a Naturopathic Doctor
Click below to receive information from the seven accredited naturopathic medical schools across eight North American campuses!