Join the AANMC and Ellen Lewis, ND for a special webinar focused on natural approaches to women's health.
*Webinar does not qualify for CE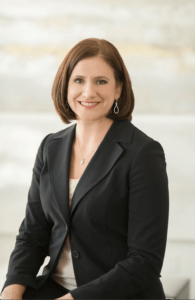 Dr. Ellen Lewis is a naturopathic physician and the medical director of Shalva Clinic in Westport, Connecticut. Dr EL is a graduate of National University of Natural Medicine (formerly NCNM). She has completed a rigorous residency and mentorship in integrative women's health, with additional studies in midwifery, pediatrics, pelvic floor therapy, and homeopathy.
In addition to seeing patients in her private practice, Dr. Lewis is adjunct clinical and academic faculty at the University of Bridgeport where she oversees naturopathic medical students at the UB clinic. She also offers private seminars for physicians on managing a successful medical practice.
Dr. EL specializes in Family Medicine for men, women, and children; women's health, from Cervical Dysplasia & HPV to frequently misdiagnosed Thyroid Disorders, lichen sclerosus, pelvic floor therapy, and hormonal imbalances; and Gentle, Integrative Healthcare: a holistic whole-person approach to body, mind, and spirit.