Naturopathic licensure is rapidly expanding across North America. Two new states have just become regulated in the last six months! Join the AANMC and two docs who are blazing trails in legislative efforts and hear about how they and other NDs work in pre-licensed states.
*Webinar does not qualify for CE
---
About the presenters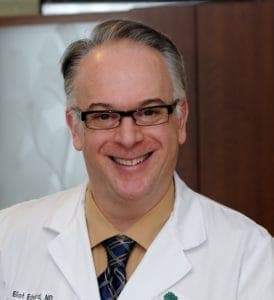 Eliot W. Edwards, ND, FABNO is a 2002 graduate from National College of Naturopathic Medicine where he earned his Doctor of Naturopathic Medicine degree. His undergraduate degree was in physics and chemistry which he earned in 1990 from State University of New York College at Oneonta.
Dr.  Edwards was in private practice in upstate New York from 2002-2009. In 2009 he joined the Naturopathic Medicine Department at Cancer Treatment Centers of America, in Zion, IL.  At CTCA he offers naturopathic support in an integrative setting, working collaboratively with medical oncologists.  He was also a Clinic Instructor at National University of Health Science in Lombard, IL and has lectured extensively to community groups as well as health care practitioners on naturopathic medicine and integrative healthcare.
In April, 2013 Dr. Edwards became a Fellow of the American Board of Naturopathic Oncologists (FABNO).
Dr. Edwards is an active Board member of the Illinois Association of Naturopathic Physicians (ILANP) and has served as both President and Vice President. He is a member of the American Association of Naturopathic Physicians, and the Oncology Association of Naturopathic Physicians.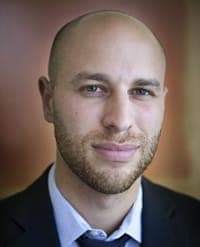 Dr. Robert Kachko (Naturopathic Doctor, Licensed Acupuncturist) is the InnerSource Health specialist in healthy aging. He serves as Director of the Nature of Aging Program at InnerSource Health. A recognized expert in the fields of healthy aging, neurodegenerative (brain) disease, and cardiovascular (heart) disease, his passion is helping people prevent and reverse the chronic diseases of aging they worry about. He's available in their New York City and Greenwich, CT offices.
Robert Kachko ND, LAc graduated Summa Cum Laude with a Doctoral Degree in Naturopathic Medicine and a Masters Degree in Acupuncture from the University of Bridgeport College of Naturopathic Medicine and Acupuncture Institute. He has completed an additional 2-year course of study in Classical Homeopathy at the New England School of Homeopathy and further training in acupuncture at Liaoning University of Traditional Chinese Medicine in China. Combining Clinical Hypnotherapy with Acupuncture and Biofeedback, he's been trained by the American Society of Clinical Hypnosis. He completed his pre-medical studies with a Bachelor's Degree with honors at the University of Wisconsin – Madison.
He proudly serves on the Board of Directors of the American Association of Naturopathic Physicians (AANP) and the New York Association of Naturopathic Physicians (NYANP), and as Chair of Public Education and Media Affairs for the AANP.
In order to create access to natural approaches to care, he works to expand research and awareness of holistic approaches to aging. He serves on the Medical and Dental Advisory Board for Sharp Again Naturally, a non-profit committed to natural approaches to Alzheimer's and Dementia care. He also serves as clinical research consultant to the Alzheimer's Prevention Clinic at Weill Cornell Medical.