Join the AANMC and Fraser Smith, MATD, ND  for a special webinar focused on tips to keep your heart healthy.
*Webinar does not qualify for CE
---
About the Presenter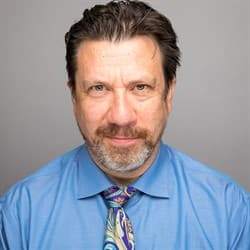 Fraser Smith, MATD, ND is the chief academic officer for the ND program serving as Assistant Dean of Naturopathic Medicine at the National University of Health Sciences' College of Professionals Studies. He is an Associate Professor, and author of the textbook, Introduction to Principles and Practices of Naturopathic Medicine.
Dr. Smith is also the author of two additional books, Keep Your Brain Young, and The pH Balance Health & Diet Guide for GERD, IBS and IBD.
He is an editorial board member of the Natural Medicine Journal, and teaches Botanical Medicine and Naturopathic History, Philosophy and Principles at NUHS. Dr. Smith is registered to practice naturopathic medicine in Ontario and licensed as a naturopathic physician in Vermont. He is past president (2008 to 2013) of the Illinois Association of Naturopathic Physicians.