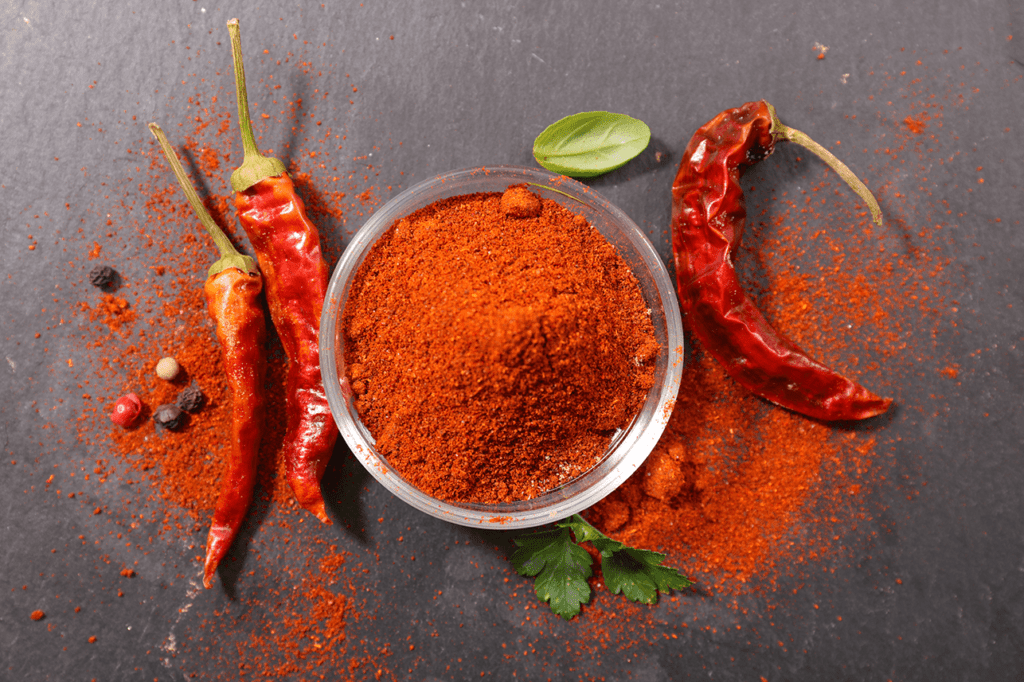 Welcome back to The Naturopathic Kitchen! We live in a fast-paced world with the convenience of ready-made, processed meals. However, with that convenience, can come a hefty price – our health. Meal choices are not only determined by hunger, they can be influenced heavily with a small dose of awareness. Through this series, we intend to help educate you on easy ways to incorporate natural foods into your diet. Today we'll be spicing things up with cayenne pepper!
Cayenne 101
Many of us are very familiar with the tasty heat of cayenne which can be painful if overdone. Cayenne peppers are one of the most common ways to spice up a dish. Whether they're powdered and hidden in the dish or used whole, there's no doubt that their presence can be felt! Cayenne also comes with a pretty impressive resumé when it comes to health benefits as well as being delicious.
Where does cayenne pepper come from? Where can I find it?
Cayenne peppers originate from Central and South America and are named after the Cayenne region of French Guiana. Evidence suggests that humans have been consuming cayenne peppers dating back as far as 7000 B.C.! Today, the peppers can be found all over the world and are particularly easy to find in any grocery store either powdered, dried, or as fresh peppers. When purchasing powder, be sure the ingredients are pure cayenne as some products labeled as chili powder may contain either cayenne pepper or various other red peppers.
How does cayenne pepper help my health?
Cayenne pepper exerts its primary health benefits in the cardiovascular system.1 It is known to be anti-arteriosclerotic, anti-platelet (clot prevention), fibrinolytic (clot-busting), reduce cholesterol and triglycerides, and even help with obesity.1,2,3 Because of its efficacy as a blood thinner, it is advised not to take cayenne supplements 2 weeks prior to surgery. Care should be taken when handling the plant or powder not to touch eyes or other mucus membranes and to wash hands thoroughly afterwards. If you are sensitive to the oils in cayenne – gloves can be used as well.
What medical conditions/symptoms is cayenne pepper good for?
• Metabolic Syndrome
• Stimulate salivation, digestion, and absorption
• Glucose control and Diabetes
• Migraine
• Neuropathic pain
• Blood clots
• Arthritis and other musculoskeletal pain
• Vascular health
• Antifungal
• Cancer
Let's try it out with these delicious and nutritious recipes!
Gluten Free Buffalo Chicken Tenders
INGREDIENTS
• 1-pound chicken tender strips
• ½ cup cassava flour
• ½ teaspoon paprika
• ¼ teaspoon Cayenne pepper
• ¼ teaspoon sea salt
• ¼ teaspoon black pepper
• ¼ teaspoon garlic powder
• 2 tablespoons coconut oil
• ½ cup hot sauce, plus more to taste
• ¼ cup ghee
DIRECTIONS
1. Cut all chicken strips in half.
2. In a medium sized bowl, combine flour, paprika, Cayenne pepper, sea salt, pepper and garlic powder.
3. In a separate bowl, pour in hot sauce.
4. Melt coconut oil in pan over medium heat.
5. Coat both sides of chicken with flour mixture.
6. Dip floured chicken with hot sauce.
7. Place all in pan and cook for 6-7 minutes.
8. Add butter to pan and flip the chicken.
9. Cook second side for 6-7 minutes until cooked through.
10. Remove from heat and add additional hot sauce as needed.
11. Serve hot.
Special thank you to Dr. Axe for this savory recipe!
Tropical Spicy Smoothie
3/4 cup unsweetened coconut milk
1 large orange, peeled and seeded
1/2 cup frozen mango chunks 1/2 cup frozen pineapple chunks
1 tablespoon honey
1/8 teaspoon cayenne (optional, or use less for a more mild smoothie)
Blend until smooth