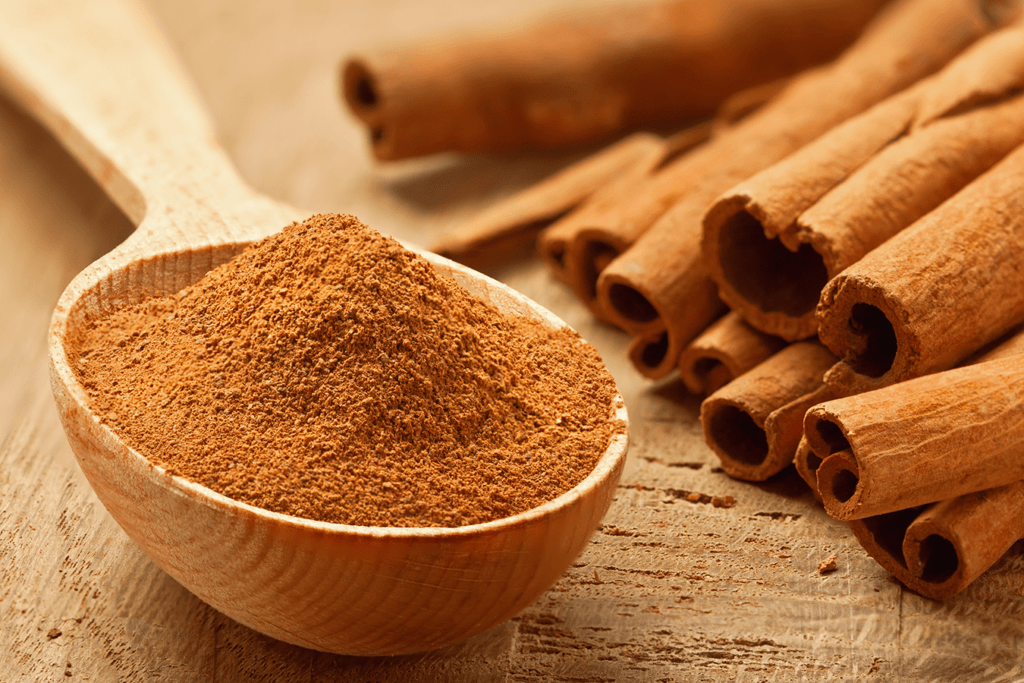 Welcome to the Naturopathic Kitchen! Using food as medicine, we go back to the basics and learn about some of our favorite spices and herbs, and how they may bring us health benefits. We tackle a new one each week, and this week is all about delicious cinnamon!
Cinnamon 101
You would be hard pressed to find an autumn dessert that doesn't have cinnamon in it. Cinnamon's warm flavor and sweet scent profile have earned it a place in many types of dishes and desserts as well as all kinds of personal and home products like candles, gum, and air fresheners. But did you know that cinnamon is packed with nutritional benefits as well? According to research, cinnamon ranks #1 in terms of its antioxidant ability!
Where does cinnamon come from? Where can I find it?
Cinnamon spice is harvested from the bark of the cinnamomum tree and its use dates back approximately 4000 years to ancient Egypt. Back then it was considered a luxury and was predominantly use by nobility and royalty. Today however, cinnamon is found in practically every large grocery store since it is a staple in cuisines from cultures all around the world. It can be found either as a ground powder (most common) or as cinnamon sticks.
How does cinnamon help my health?
Since cinnamon is so packed with antioxidants, not much is needed to enjoy those benefits—only about ½ a teaspoon a day. But add more and its potent medicinal properties can really shine. Research on the positive effects of cinnamon include: lowering blood glucose, antimicrobial, reducing inflammation, boosting immunity, lowering cholesterol, and potentially as cancer and heart disease prevention. 1
What medical conditions/symptoms is cinnamon good for?
• Inflammation
• Neurological disorders such as Parkinson's disease
• Diabetes
• Skin infections
• Cardiovascular disease
• Exercise-induced muscle soreness
• High blood pressure
• Allergic rhinitis
• Fungal infections
* Avoid cinnamon if taking hepatotoxic drugs or have a history of liver disease. Check with your doctor for long-term use.
Can cinnamon be used as an essential oil?
Cinnamon's antimicrobial properties are best appreciated by using the essential oil of cinnamon, however, since this is very potent it best used under the guidance of a trained and credentialed naturopathic physician.
Let's try it out with a delicious and nutritious recipe!
Cinnamon Roll Smoothie
Serves 2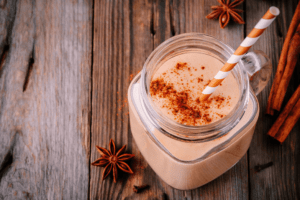 Ingredients:
1 cup vanilla almond milk
1/2 cup unsweetened coconut yogurt
1/4 cup old fashioned oats
1 Tablespoon maple syrup
1/4 teaspoon cinnamon
1 frozen banana (or fresh banana, but add in 3-4 ice cubes with fresh)
Directions:
Place all ingredients in a blender and blend until smooth.
Homemade Chai Tea
Yes – you can make this at home, and I guarantee it will be better than any tea out of a box or mix.
Ingredients:
2-inch piece fresh ginger, cut into thin rounds
2 cinnamon sticks
2 teaspoons black peppercorns
10 whole cloves
6 cardamom pods
6 cups cold water
6 bags organic black tea (preferably Darjeeling)
2 cups organic milk of your choice
sweetener to taste if needed
Preparation:
Combine first 5 ingredients in medium saucepan. Using mallet or back of large spoon, lightly crush or bruise spices. Add 6 cups water; bring to boil over high heat. Reduce heat to medium-low, partially cover pan, and simmer gently 10 minutes. Remove from heat. Add tea bags and steep 5 minutes. Discard tea bags. Add milk and sweetener (if using). Bring tea just to simmer over high heat, whisking until sweetener dissolves. Strain chai into teapot and serve hot.
Roasted Cinnamon Acorn Squash
Ingredients:
• 2 acorn squash (about 1 1/2 pounds each), unpeeled, quartered lengthwise, and seeded
• 1 tablespoon olive oil
• Coarse salt and ground pepper
• 4 tablespoons Grassfed butter
• 1/8 teaspoon ground cinnamon
Directions:
1. Preheat oven to 450 degrees. On a large rimmed baking sheet, toss squash with oil; season with salt and pepper. Arrange on sheet, cut side down, and roast until easily pierced with a paring knife, 35 to 45 minutes.
2. In a small saucepan, melt butter over medium heat, stirring, until golden brown, 4 to 6 minutes. Immediately pour into a small bowl; stir in cinnamon. Place squash on a serving platter; top with cinnamon butter.