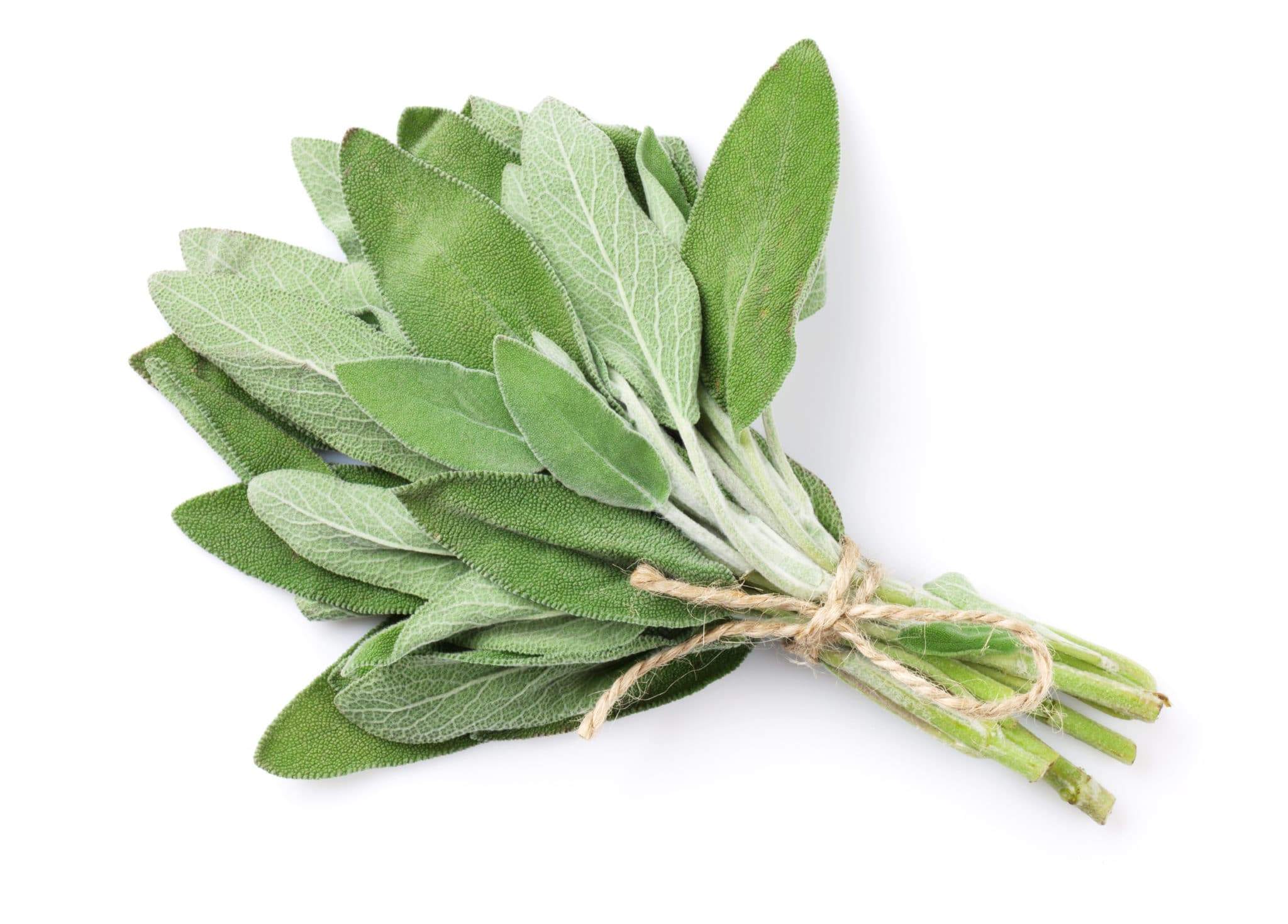 Welcome to The Naturopathic Kitchen! Each week we dive into a different herb to learn how it can benefit our health and how we can incorporate it into tasty meals. This week is all about sage.
Sage 101
Sage is probably best known for its use as a spice in breakfast sausages and holiday stuffing. Not only does sage have many great uses in other types of entrees, it comes packed with health benefits that make it much too nutritious to only bring out during the holidays. Sage is famous for its use in the Native American ceremonial practice known as "smudging" in which it is burned and its smoke is spread around.
Where does sage come from? Where can I find it?
As with other herbs from the mint family, sage has its origins around the Mediterranean. It was commonly used in ancient Rome to help digest fatty meats and was regarded as one of the most appreciated herbs of the time. Sage was known as the "salvation plant" and was required to be grown outside of monasteries throughout western and central Europe.
Sage can easily be found in the dry herb section of most grocery stores and sometimes even in the refrigerated section. White sage, which is used for ceremonial purposes, is often found in specialty stores, dried and bundled for smudging. Sage can also be found as an extract at specialty herb or health stores.
How does sage help my health?
Throughout history sage has been used medicinally for a range of conditions including digestive and nervous issues, fertility, joint pain and even typhoid fever. Research has shown sage to be useful for dementia, diabetes prevention, cognitive performance, memory issues and menopausal hot flashes. 1,2,3,4
What medical conditions/symptoms is sage used for?
When should sage be avoided?
Sage contains a chemical called thujone that can be harmful when consumed in large amounts. For this reason, it is best to avoid sage during pregnancy, breastfeeding and if you have a seizure disorder. It is also recommended to avoid sage two weeks before and after surgery due to the possibility of it interfering with blood sugar control during the healing process.
Let's try sage out with some delicious recipes!
Chicken Apple Sausage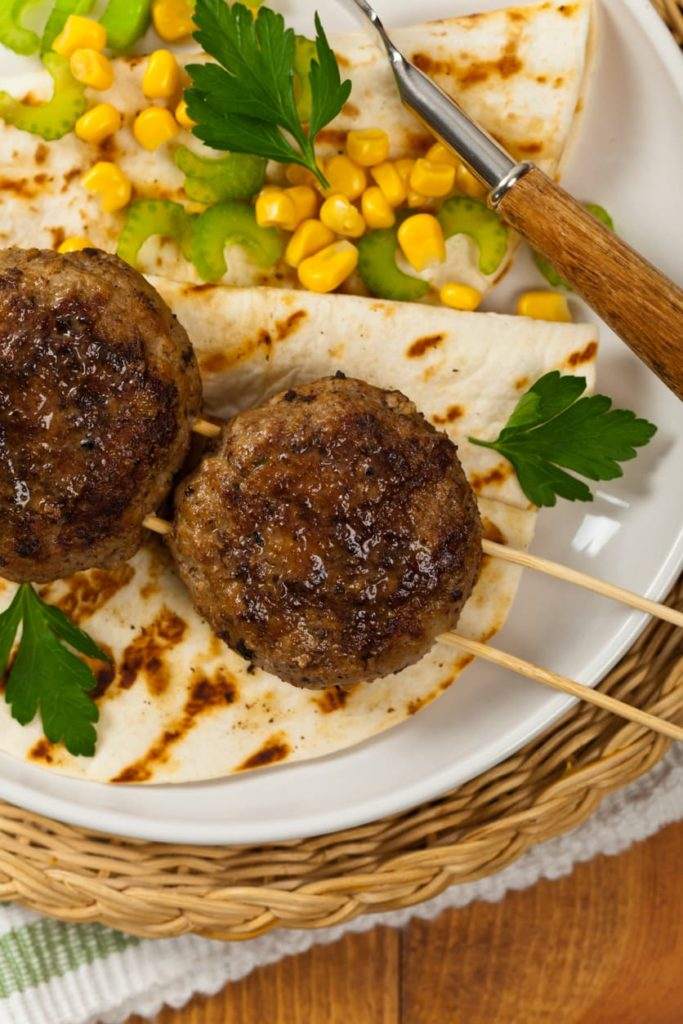 INGREDIENTS
1 lb ground chicken or turkey
½ c finely minced apples
½ t garlic powder
½ t dried sage
½ t paprika
1/4 t crushed fennel
½ t salt
¼ t black pepper
1-2 T coconut or avocado oil
INSTRUCTIONS
Mix together the chicken, apple, spices, salt and pepper. Using wet hands, form meat mixture into 12 small patties (thin patties are good because they will shrink and fatten up in the pan). Heat a large skillet over medium-high heat. When the skillet is hot, add oil (about half of a tablespoon per batch of patties, depending on the size of your pan). Add the patties to the pan, being careful not to overcrowd them to ensure they will brown well. Cook for about 4-5 minutes per side until browned and no longer pink in the center. Remove patties and place on a plate lined with a paper towel. Refrigerate in a sealed container for up to four days.
Thank you to The Real Food Dietitians for this recipe!
Butternut Squash Apple Soup with Parmesan Sage Croutons

SOUP INGREDIENTS
2 T olive oil
2 medium yellow onions, chopped
2 large butternut squash, peeled and diced
4 medium apples, peeled, cored and diced
3-4 c organic chicken or vegetable stock — divided
1 1/4 t kosher salt
1/2 t freshly grated nutmeg
1/4 t black pepper
1/4 t cayenne pepper
CROUTON INGREDIENTS
Adding croutons is optional. Substitute toasted pumpkin seeds for low carb or vegan diets.
6 c sourdough cubes
3 T olive oil
2 T minced fresh sage
1/2 t kosher salt
3 T freshly grated Parmesan
INSTRUCTIONS
Preheat your oven to 375 degrees. In a large, deep stockpot or Dutch oven, heat the olive oil over low. Add the onions and cook until very tender, about 15 to 20 minutes, stirring occasionally. While the onions cook, cut and peel the squash and apples. Add them to the pot, then add two cups of the stock. Bring the pot to a boil, reduce the heat to low, then cover, and cook until the squash and apples are very soft, about 20 to 30 minutes depending upon how large you cut your squash and apple pieces (smaller pieces will cook more quickly). Meanwhile, prepare the croutons. Place the bread cubes on a large baking sheet. Drizzle with olive oil, sprinkle with sage and salt, then toss to coat. Spread the cubes in a single layer and bake until lightly crisp and brown, 10 to 12 minutes, tossing once halfway through. Sprinkle with Parmesan cheese, toss to coat, then set aside until ready to serve. Once the apples and squash in the soup pot are tender, puree the soup with an immersion blender or carefully transfer it to a food processor fitted with a steel blade to puree in batches. Return soup to the pot once complete. Add one cup of the remaining chicken stock, then stir, adding a bit more stock as needed to reach your desired consistency (the soup will thicken somewhat when stored). Leave the texture fairly thick and rich. Stir in the salt, nutmeg, black pepper and cayenne. Serve hot, topped with sage croutons.
Thank you to Well Plated by Erin for this recipe!
Learn More About Becoming a Naturopathic Doctor
Receive information from the accredited schools of your choice located across North America!