Admissions Representatives Profiles

Marilyn McNeill
Admissions Advisor
Marilyn McNeill is a business graduate with more than 20 years experience in Students Services at BCIT. After completing a Diploma in Holistic Nutrition in 2012 she joined the staff of Boucher Institute Medical Clinic to use her student and client service skills in a smaller, more health centered environment. In 2014 she moved to the working as an admission officer and student services event coordinator and has now taken on the role of Admissions Advisor. Contact her for personalized, friendly navigation through the admissions process.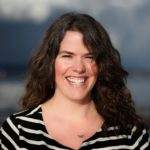 Jennifer Ramsey
Senior Admissions Advisor
Jennifer's work experience includes five years at the Legislative Assembly of the Northwest Territories as Principal Clerk, Standing and Special Committees giving procedural advice and support to the Speaker and MLAs. She has a Master's of Library and Information Studies and has worked in public, university, and special libraries, as well as running her own business for six years. Jennifer is excited to bring her varied experience to bear on the Admissions department of the Boucher Institute of Naturopathic Medicine, and loves connecting with prospective students to help them realize their dream of becoming naturopathic doctors.

Shannon Svingen-Jones
Dean of Student Services
Shannon Svingen-Jones has over 15 years of academic leadership experience in post secondary educational settings.  As Dean of Student Services her primary role is to respond to students needs and offer quality programming that is committed to student success both academically and personally. Shannon is part of the senior leadership team that is responsible for the high quality of student life on campus and she acts as a liaison between the college administrators and student organizations.
Contact Boucher Institute
Mailing address:
230-435 Columbia Street,
Westminster, BC, Canada V3L 5N8
Phone: 604.777.9981
Fax: 604.777.9982