Message from the Dean
Dear Prospective Student,
The School of Naturopathic Medicine at the University of Bridgeport (UB) offers a unique opportunity to begin your journey into health care. The naturopathic program provides the experience of small class sizes, encouraging classroom interaction in an active learning environment. The university provides a wide variety of activities with a diverse student population, and a wealth of programs, including acupuncture, chiropractic, nutrition, engineering, business, and design. The coursework in the School of Naturopathic Medicine is demanding, and equally rewarding. At UB you have the opportunity, training, encouragement, and support to develop your interests into the skills to become the naturopathic physician you envision. The academic preparation in basic sciences naturally progresses to training in the use of therapeutic tools and experiences in clinic settings. You will be prepared to meet the evolving needs of patients, with clinical experiences that are varied and provide a wealth of opportunities to learn and grow.
Located on the eastern seaboard, UB's 55-acre campus overlooks Long Island Sound, creating an inviting atmosphere for learning and living. UB's School of Naturopathic Medicine provides opportunities for growth and development, taking advantage of the greater New York metropolitan area. Join us in the development of your dreams to become a naturopathic physician.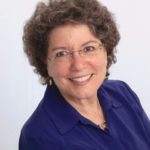 Sincerely,
Marcia Prenguber, ND, Dean
University of Bridgeport
School of Naturopathic Medicine