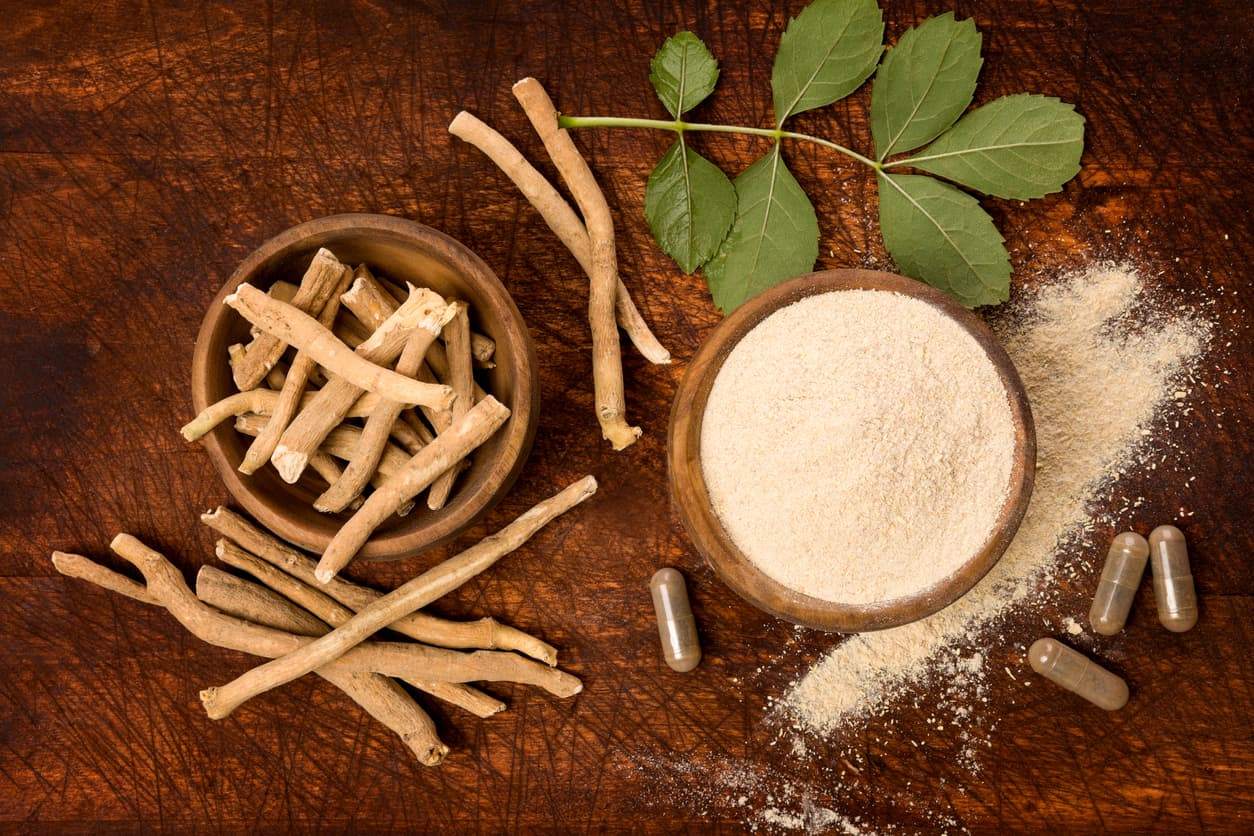 Welcome back to The Naturopathic Kitchen. As always, our focus here is to learn more about bringing new, fun, and healthy foods into our home kitchens. Today we will take a closer look at a lesser known powerhouse called ashwagandha!
Ashwagandha 101
Ashwagandha (Withania somnifera) may be a relative newcomer to the Western world, but this herb has a long and distinguished history of use. It has been in use in Ayurveda (the traditional system of medicine used in India) for 6000 years, with a wide range of health benefits.1 Ashwagandha is a member of the nightshade family and is commonly known as "Indian Winter Cherry" or "Indian Ginseng." Rooted in Sanskrit, Ashwagandha literally means "smells like a horse." It has been suggested that the herb was given this name because taking it can provide one with the strength and stamina of a horse.2 Ashwagandha has been used medicinally in the treatment of a list of conditions in infants and the elderly. Overall, ashwagandha is considered an adaptogen, meaning it helps the body cope with stress. Ashwagandha is known to tonify and regenerate the entire system, especially the endocrine and immune systems.3
Where does ashwagandha come from? Where can I find it?
Although ashwagandha is sometimes referred to as Indian Ginseng because of its revitalizing and energizing properties, it is not a ginseng at all and is actually more closely related to  tomato or eggplant. The herb itself is a leafy shrub with yellow-green flowers and orange-red berries that is native to Pakistan, India, and Sri Lanka.4 Ashwagandha is not typically found in a supermarket but may be found at health food stores available as a fine powder or tincture extract. The herb has a bitter taste and has been added to things like ghee, honey, chocolate, baked goods, and smoothies.
How does ashwagandha help my health?
Ashwagandha is known for its ability to enhance the function of the brain and nervous system and improves the memory.5 It is an essential for support of the reproductive system, aiding in infertility.6 As an adaptogen, Ashwagandha has the profound ability to help the body handle stress. It has been shown to reduce cortisol levels and improving quality of life.7 Ashwagandha also benefits the immune system and strengthens resistance to disease.1 Its powerful antioxidant capacity makes it very effective in guarding against cellular damage due to free radicals.8 Ashwagandha should be avoided in people with allergies to nightshades.
What medical conditions/symptoms is ashwagandha used for?
Enhances muscle size and strength
Improves endurance and athletic performance
Multiple pathways of anticancer activity
When should ashwagandha be avoided?
Ashwagandha has a long history of use and a good safety profile. Most people can safely take ashwagandha, however minor side effects such as headache and digestive disturbance have been reported in some clinical studies.
Let's try out ashwagandha with these delicious and nutritious recipes!
Ashwagandha Gingerbread Cookies

INGREDIENTS
2 c organic oat flour
1/2 c coconut oil, melted
2 t ashwagandha powder
2 T ground ginger
2 T ground cinnamon
1/2 T ground cloves
1/2 t sea salt
3 T maple syrup
2 T blackstrap molasses
INSTRUCTIONS
Preheat oven to 375 degrees and grease a cookie sheet with coconut oil. In a large bowl, whisk together flour, ashwagandha, ginger, cinnamon, cloves, and sea salt. Add coconut oil, maple syrup, and molasses into the dry ingredients bowl. Knead the mixture with your hands until it is a soft dough. Roll about a tablespoon of dough and place onto the cookie sheet, and continue for each cookie. Take the back of the spoon and lightly press down on the top to soften the cookie. Bake for 15 minutes or until crispy.
Thank you to Moodbeli for this fabulous recipe!
Comforting Cashew Night Tonic

INGREDIENTS
1 c cashews, soaked overnight
2 c filtered water
1 t maple syrup
½ t vanilla bean, ground
1 t cinnamon powder
¼ t nutmeg, grated
½ t ashwagandha powder
Pinch of sea salt
INSTRUCTIONS
Make homemade cashew milk by adding soaked cashews to a blender with enough filtered water to fill one inch above cashews. Blend until smooth. You will use 8 ounces of the milk in your recipe and any extra will keep for a few days in an airtight jar or bottle in your refrigerator. Add cashew milk, maple syrup, vanilla bean, cinnamon, nutmeg, ashwagandha, and sea salt to a small pot. Heat on high, removing before it comes to a boil. Stir using a spoon, whisk, or milk frother to be sure everything is combined. Relax and sip away once cool enough to drink.
Thank you to Banyan Botanicals for the amazing recipe!
Learn More About Becoming a Naturopathic Doctor
Receive information from the accredited schools of your choice located across North America!