An arrhythmia – that's what first led Dr. Robert Kachko into the world of natural medicine.
Dr. Kachko's health issues as a child led him to a cardiologist, who didn't provide an answer that sufficed for neither he or his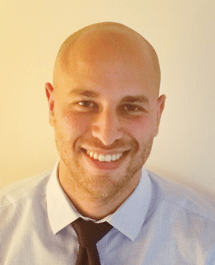 family. Thus, he went to a Chinese medicine specialist, and while to this day he still isn't sure what the specialist did, specifically, what Dr. Kachko does know is that when he followed up with the cardiologist, he had a clean bill of health.
That, alongside his experiences as an EMT, led Dr. Kachko to research his potential career options. Knowing he wanted to dig deeper beyond stabilizing a patient (a vital duty performed by EMTs) he discovered naturopathic medicine.
What he found in his research was that many first visits by patients to naturopathic physicians seemed to last anywhere from 45 minutes to 2 hours. Even follow-ups offered by some doctors could last up to an hour.
"It just made more sense to me – that you treat people after you really get to know them," Dr. Kachko said. "Not to say that conventional medicine doesn't work, but just that our construct in naturopathic medicine allows us to spend a little more time with people."
Ever since Dr. Kachko started his education at UBCNM (where he graduated Summa Cum Laude with a Doctoral Degree in Naturopathic Medicine and a Masters Degree in Acupuncture) he's become a vocal advocate for the profession. His résumé speaks for itself:
Class President in his first year
Founding President of the expanded local UBCNM chapter of the Naturopathic Medical Student Association (NMSA)
American Association of Naturopathic Physicians (AANP) Student Representative (and sat on the House of Delegates)
Participated in the NMSA Cup Competition
Since leaving school, Dr. Kachko has joined on as a member of:
The Board of Directors for AANP
New York Association of Naturopathic Physicians Legislative Team
Medical and Dental Advisory Board: Sharp Again Naturally
His published articles can also be found on Naturopathic.org, not to mention he practices atInner Source Natural Health and Acupuncture in New York City.
The best part of his career as a naturopathic doctor – the people
Through his experiences, Dr. Kachko believes there are two types of people who see naturopathic doctors:
Those who are proactive about their health and view NDs and an integral part of this
Those who see NDs as a last resort, because nothing else has worked thus far
Dr. Kachko is passionate about helping both groups. With those who are proactive, he's thankful for the tools he's acquired in his education and practice to help them prevent ailments.
He also finds considerable joy when those who come in as a last resort benefit from naturopathic medicine.
"It sets a light bulb off in them, and that's really rewarding," he said. "It's all about being part of people's stories. That physician-patient relationship is sacred, and we have that opportunity to spend time with people and share in their journey."
The future of naturopathic medicine – patients will get the treatment they deserve
Big data and technology will continue to allow doctors to better serve patients, as Dr. Kachko sees it; however, that doesn't mean that NDs should turn away from one of their biggest strengths: "the eclectic, individual nature of how we practice."
Data is a helpful tool in treating a patient, but Dr. Kachko believes it's vital that NDs continue to look not just at evidence-based practices, but at the "person right in front of us."
In fact, as he sees it, it's not about focusing on the future of naturopathic medicine, but rather focusing on the future of medicine as a whole. Medicine will continue to try to treat the masses with big data; however, something eventually will have to give. Consumers – or patients – will begin to demand that they get the type of individualized care they believe is most appropriate.
"Naturopathic medicine is always on the frontier of what's going on in medicine," he said. "Now it's the integrative medicine movement, because of the demand from patients. What we need to do is increase awareness and show that we're the original integrative, holistic doctors."
Advice for future naturopathic doctors and students – Remember the why and get involved
Dr. Kachko has never lost sight of why he chose this profession – not just to help people, but to become a part of their lives. Through the rigors of school, and the demands as a practicing doctor, Dr. Kachko believes it's vital that young doctors and future students never lose sight of why they took this journey to begin with.
In order to stay rooted to the why, Dr. Kachko remains actively involved, and recommends others do the same.
"It wasn't enough for me to say I want things to change," he said. "I'd encourage current and prospective students to make the changes they want to see happen."
One more departing thought:
"I had classmates who had either just started their first career, or were way into their original careers, who took that leap and made the change to a new profession. I think it's a testament to the strength of naturopathic medicine that people are willing to take this leap and make that change."
Learn more about Dr. Robert Kachko by visiting him online at: