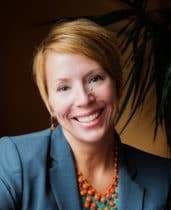 Nasha Winters, ND, FABNO, LAc, Dipl.OM
Graduate, Sonoran University of Health Sciences
Presence – Being available to listen and to lean in to the difficult conversations and moments.
Homeopathy – Pain, anxiety, delirium, fluid build-up in the lungs, constipation – often related to the dying process, but also the medication side effects often used for palliation, respond well to these easy remedies and are invaluable for end of life care.
Acupuncture and tui na – Between touch and the manipulation of the conductance and resistance of energy flow in the body, acupuncture and body work can offer much physical and emotional pain relief, but also emotional.