About The Canadian College of Naturopathic Medicine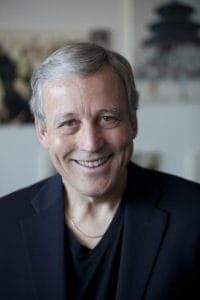 "If you are the type of individual who views the healing of others as a calling, you exhibit a quality that Canadian College of Naturopathic Medicine (CCNM) values in its students. You do not simply want to enter a profession; -you are answering a calling that will lead to greater personal fulfillment.
CCNM is a very special place. Our small student body (approximately 500) within our self-contained campus allows for an intensity of interaction that fosters life-long friendships. The Robert Schad Naturopathic Clinic is the best-equipped naturopathic medical education clinic in Canada, with over 40 examination rooms. The campus affords 4.3 acres of green space within an urban environment, and sits adjacent to a subway entrance. More importantly, our faculty, staff and students make CCNM a wonderful place to live and learn."
Bob Bernhardt, BSc, LLM, MEd, PhD, President & CEO
The Canadian College of Naturopathic Medicine
Mailing address:
1255 Sheppard Avenue East
Toronto, Ontario, Canada M2K 1E2
Phone: 416.498.1255 ext. 245
Admission inquiries:
CCNM Admissions and Student Services Department
1-866-241-2266 ext. 245
info@ccnm.edu
Toronto consistently tops global lists as being one of the best places in the world to live. From arts, sports, nature trails, social scenes to street festivals, Toronto has something for everyone. The CCNM – Toronto Campus is located directly on the subway line (the subway stop is literally under our parking lot!). Famed Yonge Street with its eclectic mix of restaurants and shops is only three subway stops away. The Don River and Don River Trail are across the street from us allowing you to experience nature in the heart of the city, whether you are a jogger, biker or just want to take a walk. You can experience all of Toronto when you step out from the CCNM – Toronto Campus.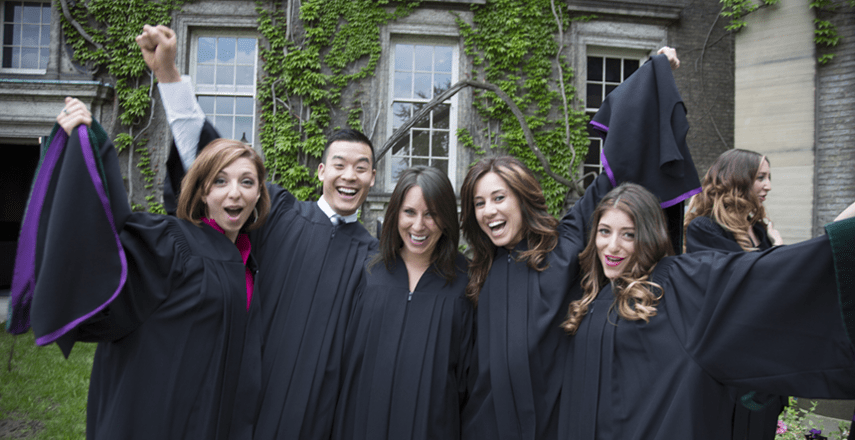 Degree: Doctor of Naturopathy
Academic Requirements
To be considered for admission to the naturopathic program, applicants must have completed a three- or four-year bachelor's degree in any discipline at an accredited institution.  In addition, the following courses need to be completed prior to admission.  We offer online prerequisite courses in chemistry, biology, physiology, and psychology. Visit ccnm.edu/psc for more information.
Required courses 
Credit hours
Units
Requirements
General Biology
6
1.0

May be fulfilled either by a one-year biology course or by Biology two semesters of courses such as anatomy, botany, cell biology, endocrinology, genetics, immunology, or zoology.

Physiology
6
1.0

May be fulfilled either by a one-year biology course or by Biology two semesters of courses such as anatomy, botany, cell biology, endocrinology, genetics, immunology, or zoology. May be fulfilled by one-year or two semesters of a physiology course or an anatomy and physiology course.

Example: McMaster University – HTH SCI 2F03-Human Physiology and Anatomy I and HTH SCI 2FF3-Human Physiology and Anatomy II

Chemistry
6
1.0

May be fulfilled either by a one-year chemistry course or two semesters of any chemistry. General, organic and/or biochemistry courses would be accepted.

Psychology
3
0.5

May be fulfilled either by one semester of introductory psychology, health psychology, developmental psychology, or other similar courses.

Example: University of Toronto – PSY100Y-Introductory Psychology

Humanities elective
6
1.0

Acceptable courses include, but are not limited to: sociology, Elective economics, organizational behavior/management, English, history, etc. This elective must include an essay-writing component. Foreign language courses are not accepted towards the humanities prerequisite.
Example: Lakehead University – Nursing 2500-Concepts of Health
Credit will only be given for the completion of prerequisites when a grade of C-minus (60 per cent) or better is earned.
For September admission, courses must be completed by August 31 of the year of application. For January admission, courses must be completed by December 31.
Applicants should have a cumulative grade point average of at least 3.3 on a four-point scale (equivalent to B+); a lower grade point average (minimum 2.7) may be acceptable, depending on the applicant's academic history, interview, essay, references and career-related experience.
Additional Recommended Courses
In addition to the required courses outlined above, we recommend that applicants complete courses in some or all of the following areas to prepare for the ND program curriculum:
Anatomy
Biochemistry
Organic Chemistry
Environmental Science
Genetics

Microbiology
Physics
Sociology
Statistics
English composition
Experienced Student Policy
A limited number of exceptions are made for experienced students. Experienced students wishing to apply to CCNM must have completed a minimum of three years of university study (90 credit hours, 15 full courses) towards a bachelor's degree. Competitive applications should have a cumulative grade point average of at least 3.3 on a four-point scale (equivalent to B+). A lower grade point average (minimum 2.7) may be acceptable, depending on the applicant's academic history, interview, essay, references and career-related experience. Applicants applying as experienced students must have the minimum prerequisites as outlined in the above section on admission requirements. In addition, anyone applying as an experienced student must be able to demonstrate a minimum of four years of work and life experience outside of university. Please note that possessing the published minimum admission requirements does not guarantee an offer of admission.
Proficiency in the English Language
As CCNM curriculum is delivered in English, all applicants are expected to demonstrate sufficient English language fluency to fully participate in the learning process. If an applicant's post-secondary studies were completed outside of North America in a language other than English, proof of English proficiency must be submitted to CCNM. Our minimum requirements are indicated below:
IELTS (academic): minimum overall band score of 6.5 or higher (on a 9 point scale)
TOEFL iBT: minimum 86 out of 120 (CCNM TOEFL DI Code: 0245)
CAEL: minimum overall band score of 60 or higher (on a 90 point scale)
Admission Decision
The decision to admit an applicant is based primarily on the applicant's undergraduate grade point average. Additional criteria may include:
applicant's academic history
personal statement
references
Historically, the average cumulative GPA of accepted students has been 3.3 on a four-point scale, encompassing a range of 2.7 to 4.0.
Personal Interview
PERSONAL INTERVIEW
The purpose of this interview is to assess an applicant's ability to successfully complete the program and become an effective naturopathic doctor. Applicants are chosen for interviews based on their academic performance.
The interview team consists of one faculty member and one fourth-year student intern.
There are three components to the 45-minute interview:
Scenarios with applicable questions (for which no prior medical knowledge is required)
Questions related to motivation and familiarity with naturopathic medicine
An opportunity for open dialogue
Assessment of communication skills, commitment to naturopathic medicine and integrity will be ongoing during the interview.
Personal Statement/Essay
Applicants are required to complete a personal statement/essay. Please follow the specific instructions and maximum character count provided when answering the essay questions, which are included in the application.
References
Three letters of reference must be submitted online:
One academic reference
One reference from a regulated health-care professional
One reference from either of the above categories or a past employer/volunteer supervisor
It is strongly recommended that you choose someone who has known you for two years or more, although consideration will be given to references who have known you for a minimum of one year. You should choose someone who can comment on your capacity in the following areas:
Business management skills
High ethical standards and initiative
Demonstrated tolerance, compassion and empathy
Ability to handle stress and solve problems
Resume
Applicants must submit a current curriculum vitae/resume including the following information:
Education
Work experience
Volunteer experience
Awards
Skills and abilities
Statement of Equal Opportunity
The Canadian College of Naturopathic Medicine works to ensure that the principles of the Ontario Human Rights Code are reflected in our dealings with all of our constituents. The Ontario Human Rights Code states:
Every person has a right to equal treatment with respect to services, goods and facilities, without discrimination because of race, ancestry, place of origin, colour, ethnic origin, citizenship, creed, sex, sexual orientation, age, marital status, same-sex partnership status, family status, or handicap.
This applies to all matters of the College.
Compare all of the AANMC-member schools ND program Academic Prerequisites here
Program Information
CCNM offers a four-year, full-time naturopathic medicine program; the only Doctor of Naturopathy degree in Canada.
The Doctor of Naturopathy degree program provides more than 3,000 hours of classroom training and 1,200 hours of clinical experience.
Our program consists of the following areas of study: biomedical sciences, applied naturopathic modalities, and advanced clinical sciences.
Tuition and Fees:
Doctor of Naturopathy
Annual tuition fee 2020 – 2021
$24,450 CDN | $17,098 USD*
*As of March 22, 2020. Exchange rates are subject to fluctuation. Please base calculations on the published Canadian tuition fee.