About SCNM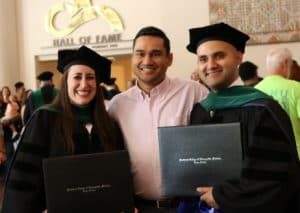 Evidence-based, naturally. Southwest College of Naturopathic Medicine and Health Sciences is the premier medical school focusing on natural medicine. SCNM's Doctor of Naturopathic Medicine degree program boasts the widest scope of practice. In addition to the 4-year ND program, SCNM offers two online Master's Programs; Master of Science in Clinical Nutrition and Master of Science in Nutrition Business Leadership for those looking to earn a degree from a leading institution in holistic and scientific approaches to natural medicine.
Unique Student Opportunities at SCNM
Arizona Living – Sunshine 200+ Days of the Year

SCNM's campus is located in Tempe, part of the Phoenix metropolitan area which is one of the top 10 largest metro areas in the US. The Valley of the Sun has all the diversity of big city life without the big city cost. Perks include desert mountain parks, many outdoor attractions, cultural and entertainment opportunities and light rail transit. Not far from SCNM is Arizona State University, the largest university in the country, which brings a rich college atmosphere and an abundance of affordable housing. More than a desert – drive a few hours in any direction of metro-Phoenix and you can access national forests, lakes, and even snow.
Discover More
Take SCNM's virtual tour
Listen to SCNM's Daily Dose Podcast HERE
Read about SCNM in the news HERE
Stay up to date with SCNM's latest events HERE
Degrees Offered
Doctorate of Naturopathic Medicine Learn More
Master of Science in Clinical Nutrition (MSCN) Learn More
Master of Science in Nutrition Business Leadership (MSNBL) Learn More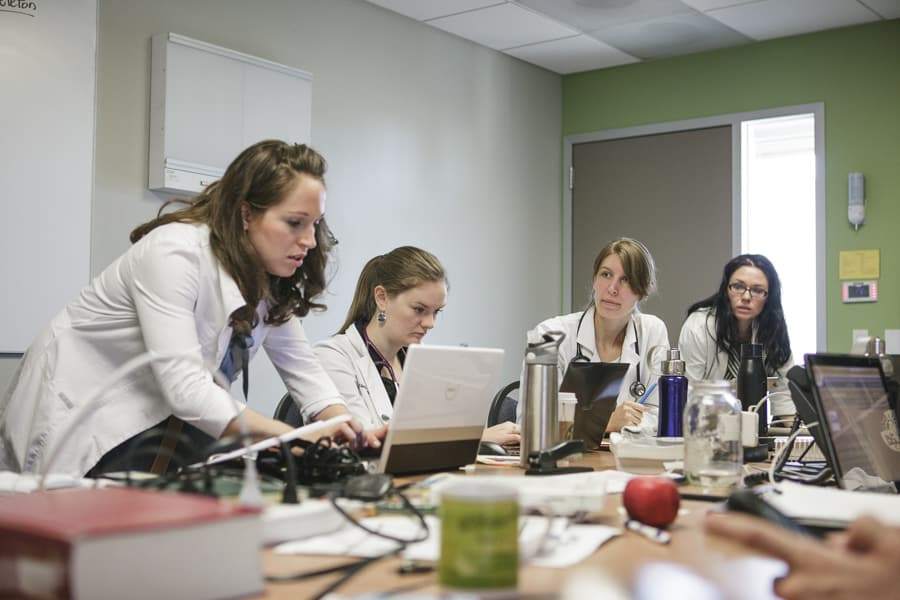 Our Programs
SCNM's most recent additions are two online food-science-driven Master of Science in nutrition degrees.
The Master of Science in Clinical Nutrition (MSCN) educates students in nutritional sciences, self-care, whole food nutrition, and the responsible use of dietary supplements while also covering emerging topics such as nutrigenomics and microbiomics.
The Master of Science in Nutrition Business Leadership (MSNBL) educates students in the nutritional sciences, supply chain, regulations, leadership, and management—all specific to the thriving natural products, nutraceutical, and dietary supplement industry.
READ A MESSAGE FROM THE PRESIDENT, PAUL MITTMAN, ND, EdD
"A physician emerges from the student the way a figure is released from the marble by the sculptor. The spirit of the healer is already within. SCNM helps students to use their talent, intelligence and compassion, with knowledge and experience, to become physicians, who help restore the sick to health, to cure.
Naturopathic medical students experience a transformation throughout their medical education, but this occurs most profoundly during their fourth year. This transformation is one I have had the privilege of encouraging, witnessing and honoring on my clinic shifts. At a certain point, clinical training and patient care catalyzes all the classroom bits and pieces of information into a profound understanding of health, illness and healing. Creating the environment to develop this intellectual and personal growth is what I call the Southwest College experience.
Southwest College experience brings together outstanding students and faculty, demanding coursework integrated with naturopathic principles, and extensive and diverse clinical patient contacts supervised by naturopathic physicians and medical doctors, within the college's dynamic, stimulating and supportive learning environment. Over four years, we explore the healing power of nature; the relationships within a patient — among the organ systems, the immunological and the biochemical pathways; the relationship between a patient and the environment — both physical and interpersonal; and, in many cases, between patients and their own emotions. When, after years of coursework, taking patient histories, performing physical exams and ordering labwork, students can analyze and the synthesize a comprehensive and profound assessment of the patient's health problems, students are on their way to becoming true healers.
This new generation of naturopathic physicians will be integrated into the health care system and have rewarding careers treating thousands of patients who are calling out for answers to chronic, complex diseases. To help our students succeed, SCNM will continuously grow, innovate, integrate and improve. Whether it is creating online course material, developing hospital and community medical center affiliations, planting botanical gardens, bringing technological innovations into every classroom or expanding our green medical center, we are committed to provide our students with the tools, opportunities, and role models to develop into the physicians of the future.
On one level, a website is a collection of ideas, consisting of faculty, courses and policies. Look further and you will peer into the heart of a vital, living organization of people committed to developing physicians who will combine the science of medicine with the art of healing. Look even deeper and feel the underlying themes and values that infuse your dreams with the Southwest College experience."
Paul Mittman, ND, EdD, President
Southwest College of Naturopathic Medicine and Health Sciences
Academic Requirements
Covid-19 Prerequisite Considerations
SCNM's admissions will take the significant disruptions of the COVID-19 outbreak in 2020 into account when reviewing students' transcripts and other admissions materials as part of our regular practice of performing individualized, holistic reviews of each applicant.

In particular, as we review applications now and in the future, we will respect decisions regarding the adoption of Pass/No Record (or Credit/No Credit or Pass/Fail) and other grading options during the unprecedented period of COVID-19 disruptions.
In addition to Pass/Fail, we will accept Spring prerequisites that are delivered via online or distance learning from a regionally accredited institution.
All prospective students who wish to enter the ND program must complete and submit these general admission requirements:
Completed a four-year bachelor's degree (or equivalent) prior to matriculation. Total post-secondary course work must be completed at a regionally accredited or candidate college or university. To search for your institution in the U.S. Department of Education's database of accredited postsecondary institutions visit http://ope.ed.gov/accreditation/.
Completed the following academic prerequisite coursework with a minimum GPA of 3.0 at a regionally accredited or candidate college or university prior to matriculation into the ND program. (Applicants with science courses older than seven (7) years must demonstrate competency in the discipline(s) in question and will be evaluated on a case-by-case basis).
Knowledge of computers and access to a reliable computer and software for use in completing college course work.
Application Requirements
Application through NDCAS non-refundable application fee $115. To learn more about NDCAS, visit their FAQs page.


Three letters of recommendation mailed directly to NDCAS

One academic reference
One reference from a regulated health care professional
One additional reference from either of the above categories or a past employer/volunteer supervisor

Personal essay
Curriculum vitae (CV) or professional resume
Official transcripts from all post-secondary institutions attended, showing completion of SCNM academic requirements
In person interview (qualified applicants selected for interview will be contacted by the Admissions Office)
If accepted into the ND program, you will be required to undergo a criminal background check (CBC) and give permission for the results to be provided to SCNM. All expenses associated with the CBC are the responsibility of the applicant. The offer of admission will not be considered final until completion of the background check, with results deemed acceptable by SCNM.
If accepted into the ND program, you will be required to obtain and read Medical Terminology: A Short Course, 5th Edition By Davi-Ellen Chabner, BA, MAT, prior to New Student Orientation. An examination on medical terminology will be administered to all new students at orientation.
Academic Prerequisite Coursework
12 semester credits in biology with labs (for science majors)
3 semester credits in general organic chemistry with lab (for science majors)
3 semester credits in biochemistry OR an additional 3 semester credits in organic chemistry (for science majors)
3 semester credits in psychology (Developmental psychology is recommended. Behavioral or cognitive learning courses will also be considered in lieu of psychology).
6 semester credits in English (3 credits must be in English composition.)
6 semester credits in humanities (philosophy, religious studies, fine arts, history, foreign languages, women's studies, performing arts).
You are encouraged to send us your unofficial transcripts for a prerequisite evaluation. The above list indicates minimum requirements but it should not be inferred that admission is guaranteed for any applicant who meets them.
Compare all of the AANMC-member schools ND program Academic Prerequisites here
• Four and five year tracks
Tuition and Fees: (first year) $38,163