If you are new to exploring the naturopathic medical career, you may have many questions. Your family members and loved ones may also be asking about this new interest of yours. Some common questions include:
Can I make a living as an ND; what kind of career can I have?
What are the job opportunities and work locations for NDs?
Will I be able to have work-life balance as an ND?
Career satisfaction as a naturopathic doctor is one of the best ways to answer some of these questions. An impressive 74% of respondents to our 2015 Graduate Success and Compensation Study, reported they were either satisfied or very satisfied with their naturopathic medical career. The Conference Board reports that only 54% of Americans are satisfied with their jobs.*
Naturopathic doctors who feel successful in their career are more likely to be satisfied with their decision to earn an ND degree, their income, their work-life balance, and their financial success. They are also more likely to rate themselves as passionate about the work that they do.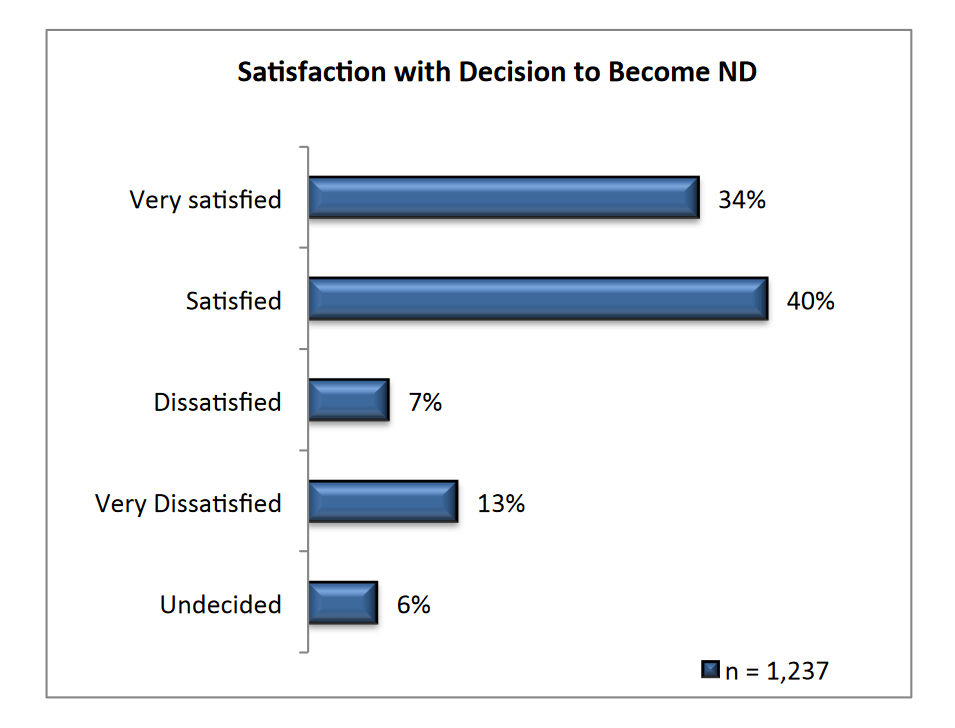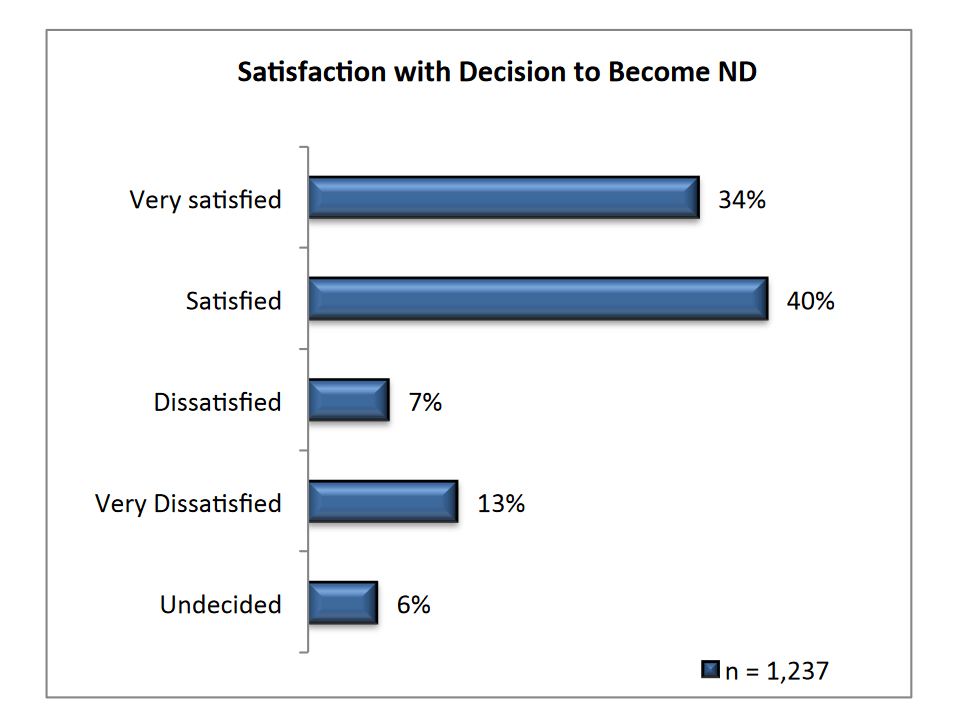 Whether practicing as a full-time or part-time ND, or in a non-clinical capacity, there are endless career paths to explore with a naturopathic medical degree. Additionally, many NDs find satisfaction working in different settings to diversify their week.**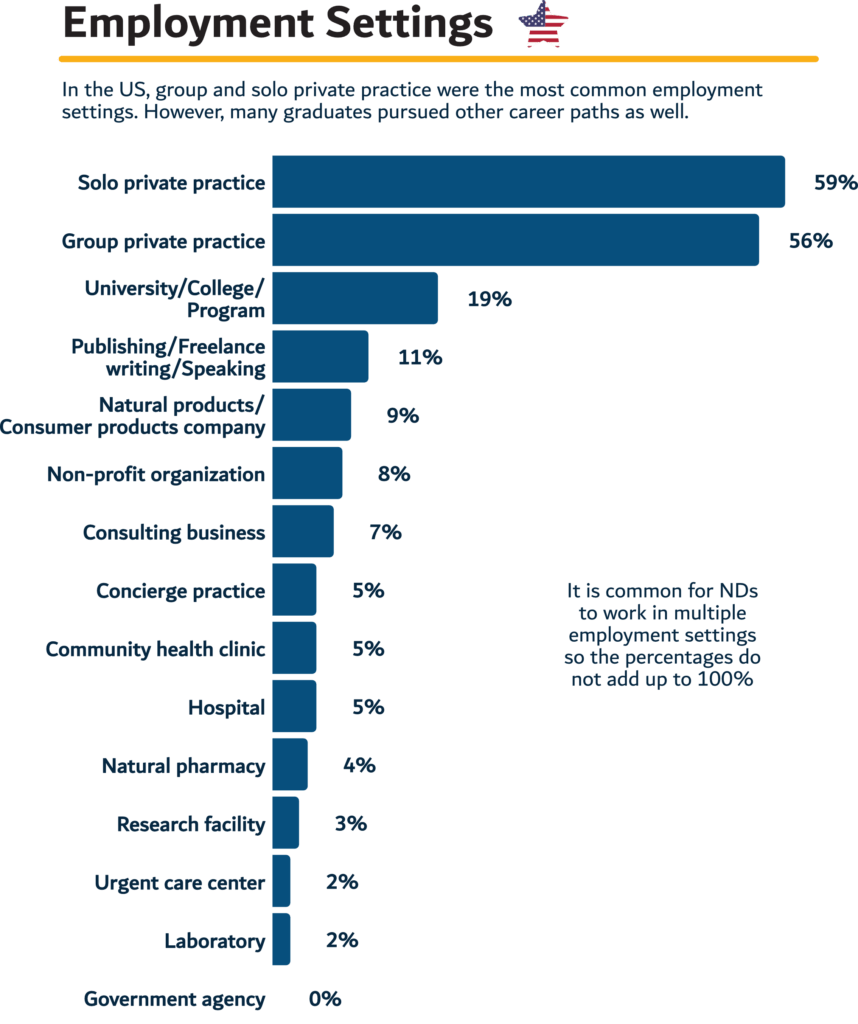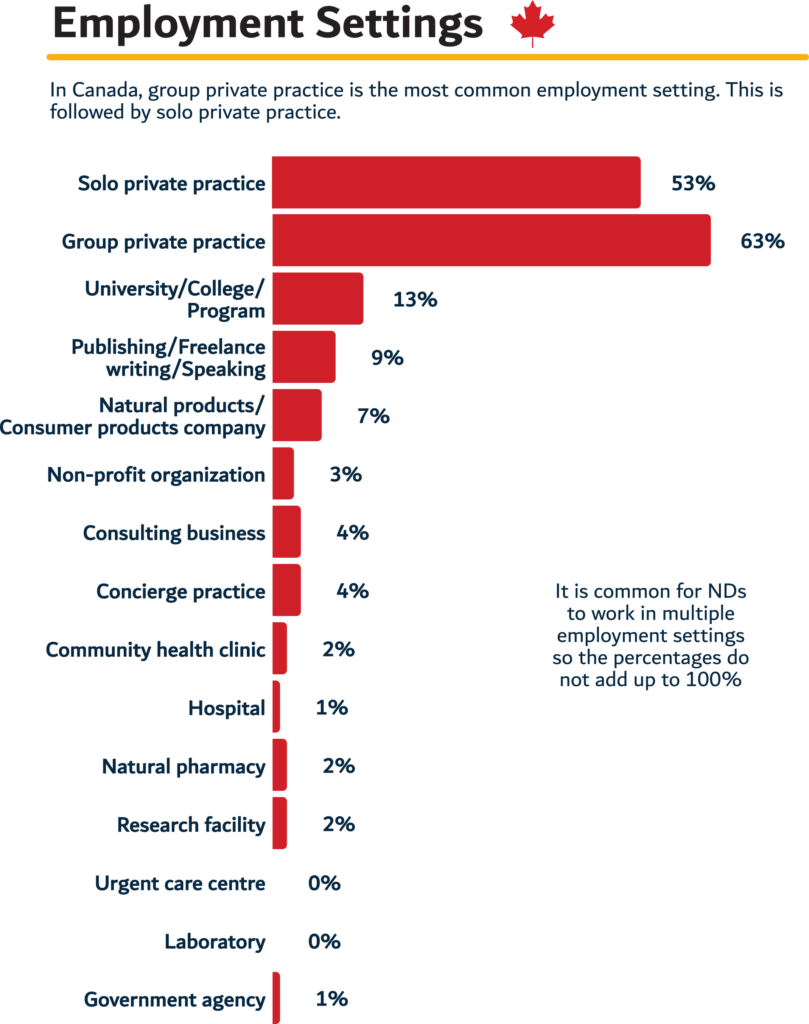 Income for naturopathic doctors varies based on geographic location, practice setting and type, number of years in practice and number of patients seen per week. Here is how ND income matches up to other professions. **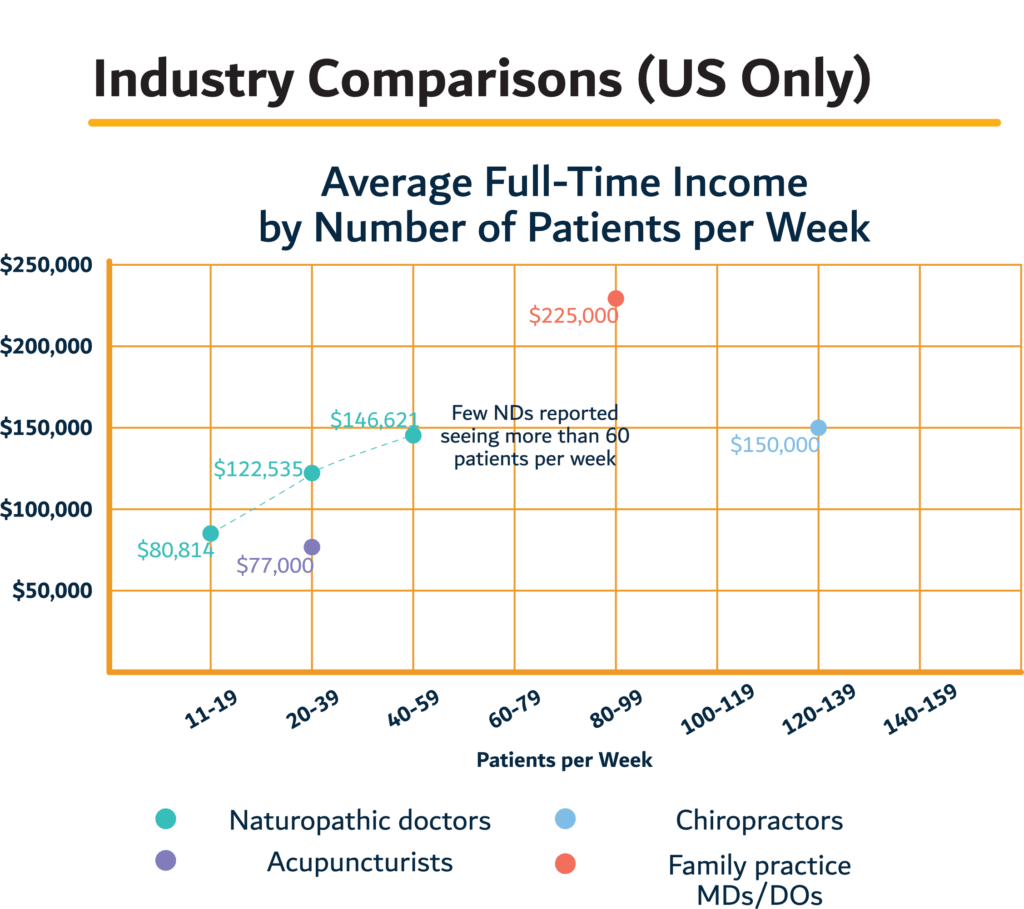 Learn More About Becoming a Naturopathic Doctor
Receive information from the accredited schools of your choice located across North America!