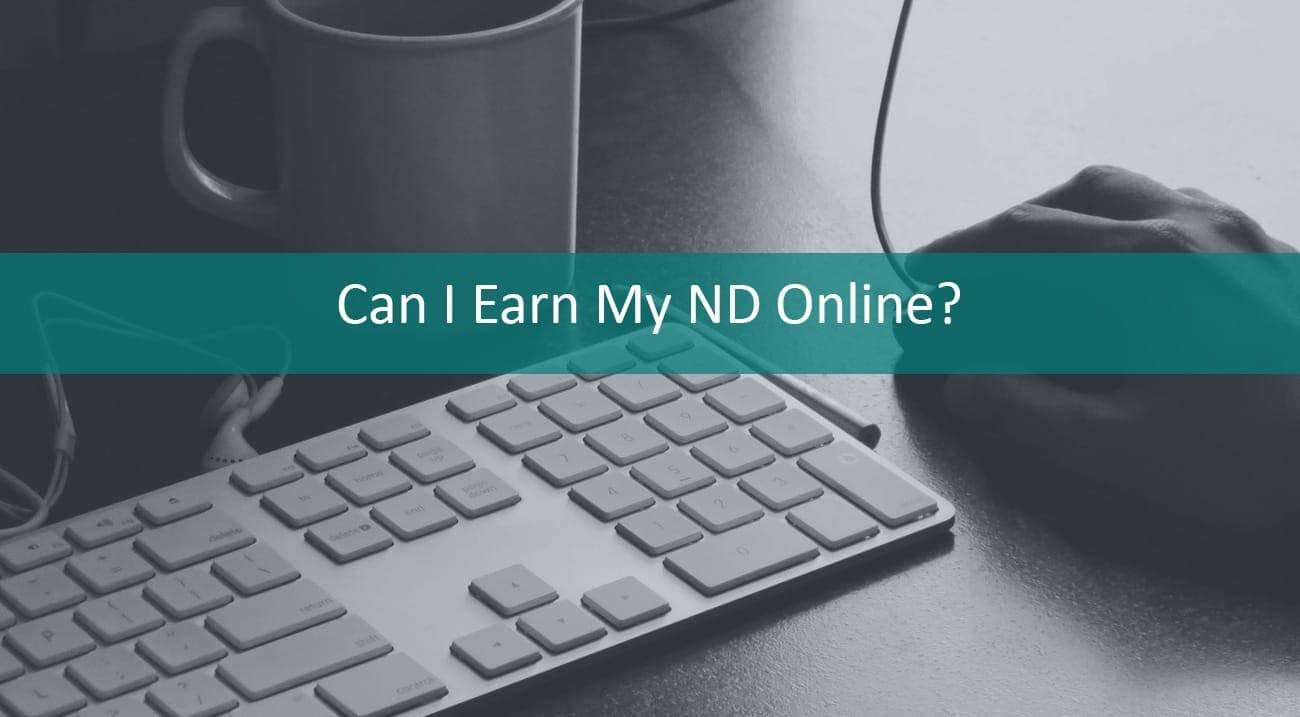 With the growing interest in online programs – and the increased capacities of technology – it's only natural for you to wonder whether you could earn an ND degree online.
At this time, online naturopathic programs do not qualify graduates for licensure.
Why won't an online degree qualify me for licensure?
Graduates of online/correspondence programs are not eligible for licensure as naturopathic doctors in any jurisdiction that licenses naturopathic physicians. This is because all jurisdictions that license naturopathic physicians require completion of an accredited, in-residence doctoral level program that includes hands-on, supervised clinical training. Furthermore, graduates of online/correspondence programs are neither qualified nor eligible to sit for the Naturopathic Physicians Licensing Examinations (NPLEX), the passage of which is also a requirement for licensure.
The reason why undergoing training in an in-residence program with hands-on, supervised clinical training is so important is that such programs enable NDs to develop excellent communication skills and the ability to establish positive patient relationships, two critical aspects of patient care that are best matured in classroom and clinical settings.
Risks to students attending non-accredited programs
Students who attend a non-accredited program (or a program not recognized by a governmental agency) expose themselves to a significant risk: Course credits completed in a non-accredited/non-governmentally recognized program are often not transferrable to an accredited ND program. The reason for this is that accreditation guarantees that educational standards are met and maintained, which means that a school can trust the quality of the coursework completed in an accredited program when deciding whether to grant transfer credit. For the field of naturopathic medicine, there is currently only one recognized accrediting agency: the Council on Naturopathic Medical Education (CNME). There are a number of recognized accrediting agencies for undergraduate (i.e., bachelor level) educational programs.
Can online classes count toward prerequisites?
We're often asked whether online classes can count toward prerequisites. Generally speaking, it is up to the individual schools that offer ND programs to decide whether online classes can be used to fulfill certain prerequisite course requirements. For this reason, we recommend that a student who is interested in applying for admission to an ND program contact the admissions department of the school to find out what their policy is for accepting prerequisite coursework, and whether specific online classes they are considering will count. Learn more about the various schools' prerequisites here.
---
Resources
Learn more about accreditation through the Department of Education here.

Learn the 3 steps you should take to help plan for naturopathic school here.
Request information from any or all of our accredited schools here.
Learn more about the Council on Naturopathic Medical Education here.