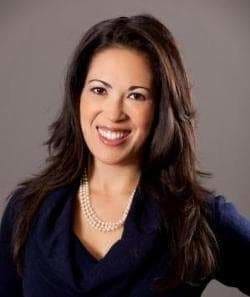 JoAnn Yanez, ND, MPH, CAE
Executive Director, Association of Accredited Naturopathic Medical Colleges (AANMC)
Resolution #1: Focus on the best 'now' possible
"Naturopathic medicine is about listening to your body and being in tune with the changes that need to be made to bring about health, wellbeing, and balance. Don't wait to make a change that needs to be made—start today."
One resolution that can have a resounding impact on health and wellbeing is the art of being present.
Mindfulness and being in the moment is a powerful tool for the following reasons:
It allows us to fully engage and focus on the opportunities in front of us.
It minimizes the stress that comes with the 'what ifs'. We don't have power to change the past—our power is in the now.
It minimizes the stress that comes from worrying about the future.
It allows for better connection with our body and environment.
When we are fully present and in tune with our body, we can better understand the root cause of an issue and the impact of any one thing on us.
I think of mindfulness like a muscle—the more we practice, the stronger and more natural we get at it.
4 Short Mindfulness Exercises
1.Mindful bites
Use the daily opportunity of eating to practice mindfulness! Take first couple of bites of any meal or snack you eat, and focus on the full experience—from the smell of the food, and how you feel as you anticipate eating, through to the textures and sensations as you eat. Apply gratitude to the nourishment and support it gives you to create a strong and functional body. Are the food choices we are making moving us closer or farther away from our health goals?
2. Too much screen time?
Give your brain a break! Instead of reflexively going to a device in the five minutes between meetings, or while waiting for something, try looking out your window and focusing on nature. Use mindfulness to give your brain a break rather than filling up every tiny space in your day by automatically reaching for a screen.
3. Scan your body
Scan your body, top to bottom for any sensations of discomfort or tension. Try softening any sensations of discomfort by breathing into those spaces, and filling them with healing light. Next, scan your body for areas of peace and relaxation.
4. Do one action mindfully
If none of the above work for you, pick one thing you do daily and choose to do it mindfully – paying attention to each step in the process and doing it all without judgment.
Wishing you all peace in the New Year.