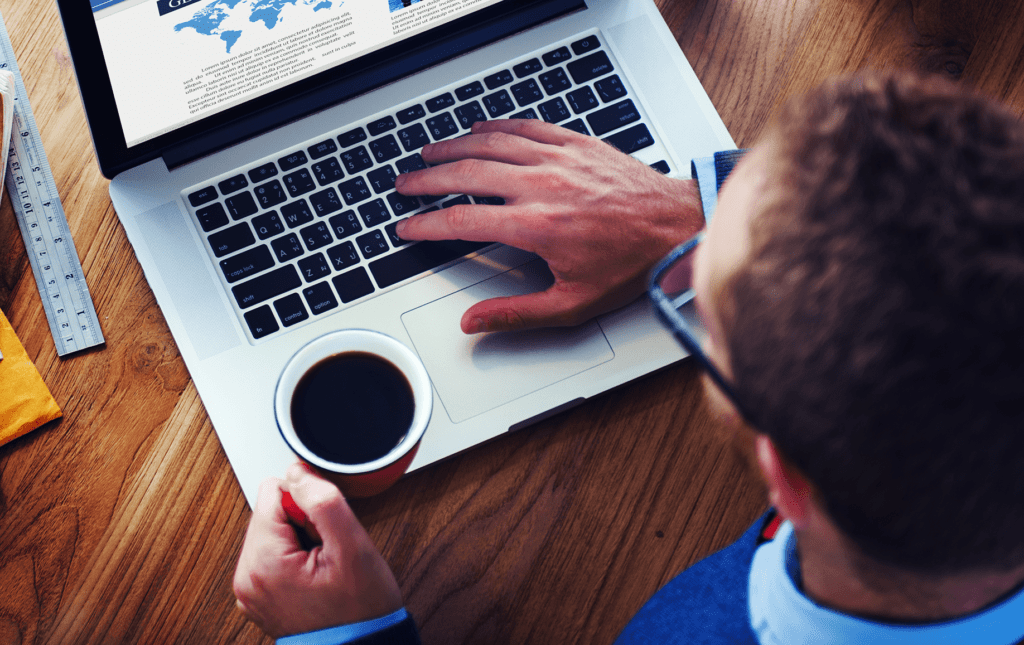 As we get excited about the upcoming Naturopathic Medical College Virtual Fair, we want to be sure you get the most out of your experience. The best way to do that is to know how to prepare for a virtual career fair. Getting ready for any career fair—be it live or virtual—takes a little advanced planning. These tips will help you at all career fairs you may attend.
What to Expect at the Virtual Fair
Virtual career fairs give you the opportunity to learn more about the possibilities and options you have for career paths you may be interested in. You get the opportunity to ask many questions and get an immediate answer. The Naturopathic Medical College Virtual Fair is for anyone who has an interest in the field of naturopathic medicine and has a sincere interest in having a career in the naturopathic medical field. This event is particularly great for those who are unsure about naturopathic medicine or aren't as familiar with it as they would like.
You will be able to speak with admissions professionals, faculty, and students from a variety of naturopathic medical schools to find out what it takes to succeed in the field and what to expect from the various programs. Just like in a live career fair, there are various "rooms" on the digital platform that you can log into so you can talk to representatives from each program. Visiting a different discussion group is just like going to a different table at a traditional career fair. The only difference is that you can do this from the comfort of your home.
Tips for Getting the Most out of the Program
As with any type of career fair, here are tips to help you prepare for a successful virtual career fair:
• Register Early-One of the best things you can do is register ahead of time. Trying to register at the last minute can be a hassle. Plus, registering early gives you the chance to do advanced research and receive updates reserved just for registrants.
• Do Your Homework—Research the attendees of the conference. If you have an interest in them, show that by taking the time to find out more about them so you can ask appropriate follow-up questions.
• Prepare— While a resume is not necessary for the AANMC Naturopathic Medical College Virtual Fair, when preparing for most career virtual fairs you'll want to prepare by putting together your up-to-date resume. Also, make sure your social networking accounts such as LinkedIn are updated. Get your list of questions ready and make note of who you most want to connect with during the fair so you can be sure to get answers in real time.
• Get Ready to Put Yourself Out There—Be prepared to ask questions that will help you determine if the career and the road to get there is right for you. While you won't be shaking hands and making eye-contact with the attendees, you will do best by introducing yourself keeping in mind these may people you interview with later to get into that college, should you choose to move forward with a career in naturopathic medicine.
• Keep It Professional—Dress appropriately (if participating in a video chat) and plan to log-in from a quiet location that allows for you to be understood as well as to get the info you need to respond quickly. If you aren't participating in a video chat, you still need to present yourself in a professional manner. Make sure to use correct spelling and grammar. After your questions have been answered, be sure to say thank you.
• Have a List of Prepared Questions—When you enter the virtual chat, it's a good idea to have a list of prepared questions so you aren't fumbling for what to discuss. These can include:
o What's the best thing about your naturopathic program and campus?
o What are characteristics of successful students at your program?
o What are some of your notable alumni doing?
o What is the process to get started as an applicant?
• Follow-Up—Finally, you need to be prepared to follow up with those who you speak with. Make sure to get their contact information and ask them what the next steps are in terms of applying for their programs. It's an impressionable move to reach out the next day to thank them for the opportunity to learn more about their programs. This contact can be an email, phone call, or thank-you note.
Now that you're prepared to confidently attend any career fair, be sure to join the AANMC for the Naturopathic Medical College Virtual Fair so you can receive answers in real time to your questions about the exciting career options available. Speak directly to
admissions representatives to find out how you can apply for the growing field of naturopathic medicine.