Portland, Oregon, the home of National University of Natural Medicine (NUNM), is known for its livability and social consciousness. It's a place where enjoying the natural environment, good food and drink, and health and wellness are a way of life. The school, which celebrated its 60th anniversary in 2016 as the "Mothership" of all North American naturopathic medical schools, is broadening its already extensive naturopathic medicine, classical Chinese medicine, and research curricula.
NUNM launched two new degree programs in fall 2016: a Bachelor of Science in Nutrition and a Bachelor of Science in Integrative Health Sciences. The programs are designed for students who have a basic proficiency in science prerequisites and want to prepare for careers in health and wellness, or for masters or doctoral programs. A new Master of Science in Integrative Sports Medicine, which will be housed in a new building on campus, was also recently announced and will begin classes in fall 2017.
NUNM offers its students a culture that is supportive and dynamic, allowing them to develop a career uniquely suited to their personal needs and preferences. NUNM has introduced a number of changes to help students and graduates thrive and succeed. Here are some highlights:
Changes to the naturopathic program
NUNM's oldest and most prestigious program—naturopathic medicine—has undergone a complete curriculum revision. The College of Naturopathic Medicine reduced program lecture time in favor of more hands-on lab and clinical experiences, beginning in the first year.
Our graduates complete 1,264 clinical hours, with more than 500 patient contacts through the four-year program. Many also go on to post-doctoral residency programs at NUNM's Lair Hill Health Center or with one of a growing network of clinics and private practitioners.
Excellence in clinical education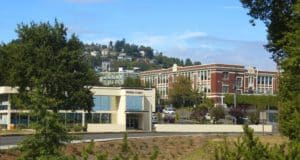 The university's main campus clinic, Lair Hill Health Center, was designated a Tier 3 Patient-Centered Primary Care Home by the State of Oregon, a top level of certification granted in recognition of clinical excellence.
NUNM's Beaverton Health Center, supported by grants from Washington County, provides primary care to Spanish-speaking and low-income county residents who do not have insurance coverage.
New partnerships in clinical care include work with Clackamas County to provide pain management and addiction treatment as an alternative to opioid use, and Portland's Cascade AIDS Project's Pivot Clinic to provide specialized primary care for the LGBTQ community.
A strong research presence
In just the past few years, NUNM's Helfgott Research Institute, part of the School of Research & Graduate Studies (SoRGS), has received more than $6 million in National Institutes of Health grants for complementary and integrative medicine studies. The largest, a $3 million award, was granted in 2015.
Students, many of whom are also enrolled in the university's naturopathic doctoral program, can choose from four SoRGS master's programs to augment their natural medicine knowledge and to develop research skills.
Opportunities to pursue classical Chinese medicine
Many NUNM students study both naturopathic and classical Chinese medicine concurrently. The College of Classical Chinese Medicine is the only program based on the original, centuries-old Chinese medical texts and lineage-based, master-student model. The college recently added a Doctor of Science in Oriental Medicine degree program to its curriculum, which also includes the Master of Science in Oriental Medicine degree.
A focus on career development and continuing education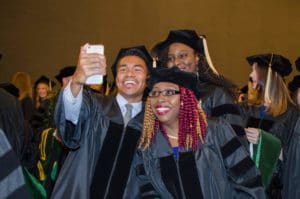 NUNM offers robust support in career development and lifelong learning.  Students and alumni receive ongoing assistance to be the best at what they do, from creating compelling resumes and learning business management, to attending live and online continuing education classes and symposia presented by some of the best NDs in the field.
For 60 years, NUNM has been front and center in paving the way for naturopathic medicine to be viewed as the best healthcare choice for patients—rather than an "alternative" choice. Whether that be by continuing to create new and exciting degrees, developing career enhancement programs before and after graduation, or advocating for the profession in state legislatures, NUNM continues to stake its claim as the Mothership of naturopathic and natural medicine.
To learn more, visit nunm.edu or nunmhealthcenters.com.
Learn More About Becoming a Naturopathic Doctor
Receive information from the accredited schools of your choice located across North America!