Dr. Archer Atkins (archerfriendlywellness.com) recently published an article on her site highlighting what naturopathic pediatric care looks like.
The information was so helpful (to both those interested in a career in naturopathic medicine, as well as those interested in seeing a naturopathic physician) that we wanted to create a helpful infographic that could be viewed and shared by a wider audience.
Below is an infographic of Dr. Atkins' original article; you can also download a PDF of the infographic here.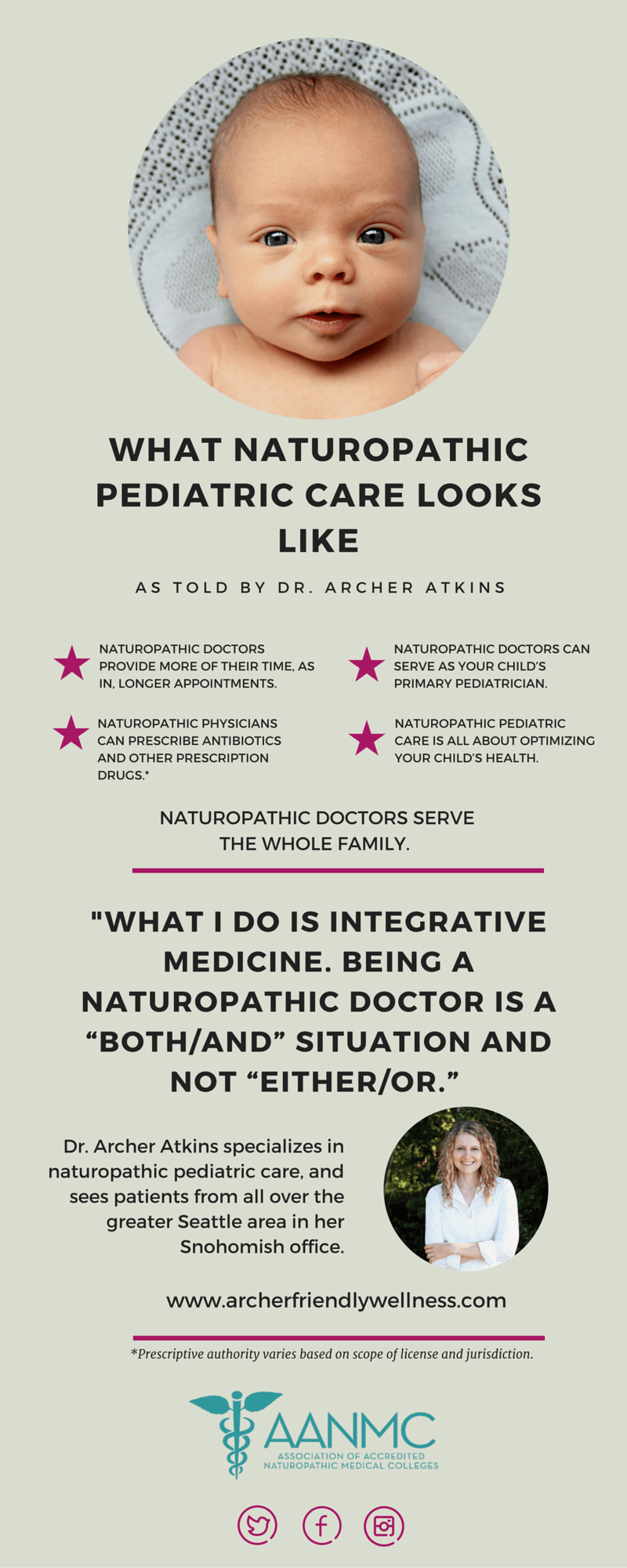 Learn More About Becoming a Naturopathic Doctor
Receive information from the accredited schools of your choice located across North America!