Naturopathic doctors set themselves apart with personality traits and qualities that help them excel in holistic, patient-centered care.
First and foremost, naturopathic doctors are known for their strong listening and communication skills. Before proposing treatment options, NDs intently learn about each patient in order to get a full picture of the condition. In fact, a first office visit to an ND is likely to last at least 60-90 minutes.
June 9, 2020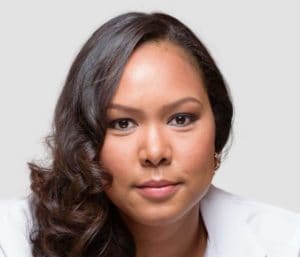 Jaquel Patterson, ND, MBA
Immediate Past President, American Association of Naturopathic Physicians
"I would say I'm a really good listener and educator. Patients are constantly appreciative of that because the standard medical model doesn't always provide adequate time for their concerns to be heard."
According to the 2015 AANMC Alumni Survey (stay tuned for the 2020 results to be released soon!) what makes a successful ND can be attributed to some of the following personality traits:
Compassion
Persistence
Open-mindedness
Optimism
Entrepreneurship
Passion
Creativity
Confidence
Curiosity
Determination
Hard work
Tenacity
Flexibility
June 9, 2020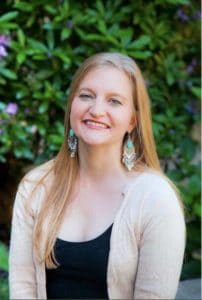 Rosia Parrish, ND
Graduate, Bastyr University
"An ND needs to be curious, and dedicated to being a lifelong learner. Medicine is constantly evolving, and your medical education doesn't stop with graduation. It is also useful to know how to ask for help. Patients and the practice of medicine can be complex, so being okay with not knowing everything, and being to let go of one's ego are important personality traits to have as well.
It is important to be congruent in your life. If you are seeing patients and asking them to make changes in their life in order to optimize their health, then it is also equally important for doctors to be willing to do the same.
It is also important for NDs to be kind. Many patients seek NDs out as a last resort for their medical care, and warmth and compassion really goes a long way in the healing process."
Beyond personality traits, there are certain skills that help NDs excel as healthcare professionals.
Husband and wife team, Dr. Pina LoGiudice and Dr. Peter Bongiorno emphasize the importance of business sense, public speaking abilities, and strong writing skills in order to build a successful practice.
June 9, 2020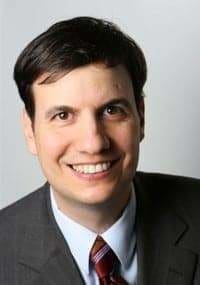 Peter Bongiorno, ND, LAc
Graduate, Bastyr University
"Once a doctor graduates, it's up to her or him to let people know about what they do. Everyone needs what we do, but they may not know about naturopathic medicine. It is up to us to get out in front of anyone and everyone, and educate. If I had to do it again, I would take a few business and marketing classes while in school. I wish I knew then that mistakes are going to be made and that they will make you stronger."
June 9, 2020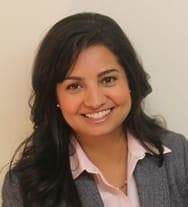 Pina LoGiudice, ND, LAc
Graduate, Bastyr University
"For new graduates, I'd recommend if you're not keen on public speaking, to join Toastmasters and work on that anxiety. Connecting with people is required. While there is a ton of technology to get the word out, nothing replaces giving a good old-fashioned lecture in front of real people, and getting people excited about what you do and who you are. In the end, it's putting out this energy that gets people interested and then treating them really well once they come in your door."
"I also think writing is a must," Dr. Bongiorno adds. "If you are not comfortable with writing, start blogging, and blog something every day – a comment about new research, a book review, or anything you are passionate about. Write as you would speak, and you will be fine."
Dr. Parrish adds that there are a few fundamental skills that are very important in practicing naturopathic medicine:
The ability to blend the current conventional standard of care approaches of medicine with the wisdom of naturopathic healing.
The ability to problem solve. NDs tend to be medical sleuths and we don't just treat compartmentalized symptoms, but we look at how all symptoms interconnect in the body, so it is very important to be a critical thinker with excellent diagnostic and treatment skills.
Many NDs need to be diplomatic leaders. Our profession is growing and we still need the ability to educate people, including other medical professions, about naturopathic medicine.
Why pursue a career naturopathic medicine?
Dr. Jaquel Patterson's interest in alternative medicine started when she was a child. "I was on the medical program track from high school into college and have several allopathic medical doctors in my family, but it never felt like a good match. I learned about naturopathic medicine while working in the business field, and immediately knew that it was my next path in life. The philosophy of naturopathic medicine mirrors my core beliefs and resonates with me."
For Dr. Kabran Chapek, it was about the patients.
June 9, 2020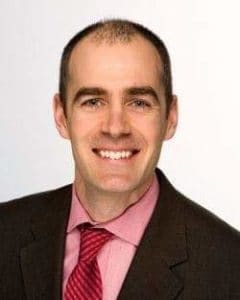 Kabran Chapek, ND
President, Psychiatric Association of Naturopathic Physicians (PsychANP)
 "I have always been passionate about helping people feel their best and be their best selves, and naturopathic medicine through the use of nutrition, exercise and targeted supplementation does this in the most effective way possible."
"I wanted to help people in the least invasive way possible, to help patients avoid unnecessary surgeries, medications, and to reverse and prevent disease." Dr. Parrish adds, "Naturopathic medicine is a good fit for me because I love its synergistic treatment approach used to restore vitality in patients, not just to treat symptoms."
Dr. LoGiudice found naturopathic medicine through her own health struggle. "I was a pretty sick teenager, with irritable bowel syndrome, to the point where I couldn't go out socially for fear of not being a few steps from a bathroom. When I graduated school, I was literally homebound – so my mom took me to every doctor," she says. Each one told her just she had to live with her condition and offered drugs for stress and bowel function, which didn't help. "Fed up, and not knowing what else to do, my mom took me to a naturopathic doctor, who spoke to me and looked at my diet. In two weeks, it radically changed my life and I knew this was the medicine I wanted to study and learn more about."
Dr. Bongiorno saw naturopathic medicine work for a friend of his with multiple sclerosis. "She had the chronic progressive type, which is a very debilitating disease," he says. "After receiving no benefit from conventional care, she visited a naturopathic doctor. I had never heard of that kind of doctor before, and frankly, didn't believe in that kind of healing. But, I was astounded to see her improve, and that was my 'ah-ha' moment. I decided to skip conventional school and go to naturopathic medical school."
What to consider if you want to pursue a career in naturopathic medicine?
June 9, 2020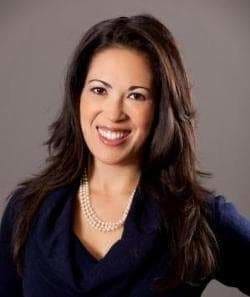 JoAnn Yanez, ND, MPH, CAE
Executive Director, Association of Accredited Naturopathic Medical Colleges
"Your career begins the moment you decide to be an ND. Too often, students wait to begin their business plan just short of graduation. Successful students have a strong personal vision, measurable goals, and the grit to get them across the finish line."
Dr. Patterson says being self-sufficient and able to adapt to different situations is crucial. "If you do not have either skill, you will struggle in your career," she says.
"A prospective ND needs to be a self-starter and self-motivating," say Drs. LoGiudice and Bongiorno.
In starting your own practice, they say, "A prospective ND should like the challenge of the road less traveled, because you may have to forge your own way."
Dr. Bongiorno adds, "I used to think the 'successful NDs' I knew had some secret they weren't sharing. Now I know they just worked really hard and inched their way by doing what they believe in."
While all forms of naturopathic medicine are based on a holistic approach, each ND has their own philosophy that pulls from the core principles, but with a few variations.
Dr. Yanez's Philosophy:
"Relationships matter, whether they are with patients or forging a professional network. Core to being an ND is our desire to find the root of an issue and take a 360-degree assessment to get there. When we stay true to our philosophies and align them with our practice, work and life can live harmoniously, and yield happiness, purpose and satisfaction."
Dr. Jaquel Patterson's Philosophy:
"I would say I'm a pretty fair, balanced person and I apply that in my practice and philosophy as a naturopathic doctor and as an executive healthcare administrator. I always aim to meet people where they are at and focus on the underlying cause of disease."
Dr. Kabran Chapek's Philosophy:
"It's all medicine. We use the level of force that matches the level of need, which may mean exercise, diet, medication or surgery depending on the need of the patient. For example, if someone is suicidally depressed, a medication is more likely to stabilize them and save their life. Medications are over prescribed, but we should also know when to use them."
Drs. LoGiudice and Bongiorno's Philosophy:
"It's the philosophy that we were taught at Bastyr: use the most natural methods to allow the body to heal itself and save higher force interventions, like drugs and surgery, for emergency situations where natural methods would not be effective in a timely way. It's a pretty simple philosophy, but in the rush of trying to build a clinic, create an income, treat patients, and have time to enjoy life too, sometimes that can get lost. Trust the naturopathic philosophy. We see it work powerfully, every day."
Today, there are approximately 8,500 licensed naturopathic doctors practicing in North America.
The field of naturopathic medicine is growing quickly as more and more prospective medical students discover the benefits and rewards that come with a career as a naturopathic doctor.
Currently, 22 states, five Canadian provinces, the District of Columbia, and the US territories of Puerto Rico and the US Virgin Islands all have laws regulating naturopathic doctors. Naturopathic physicians also work in numerous capacities in pre-licensed states and provinces.
NDs are highly educated in all of the same biomedical sciences and clinical diagnostics as MDs, and naturopathic doctors are also required to pass rigorous professional board exams before they can be licensed.
Many patients specifically seek out naturopathic doctors instead of conventional doctors because of their holistic approaches that emphasize disease prevention and wellness.
NDs diagnose, treat, and manage patients using a wide range of treatment options in addition to traditional pharmaceuticals. These treatments include everything from botanical medicine and clinical nutrition to lifestyle counseling and mind-body medicine.
Common conditions treated by NDs include women's health, digestion, endocrinology, aging, chronic pain, autoimmune disease, allergies, anxiety, depression, infertility, cancer, and fatigue.
Seeking advice from naturopathic doctors in the field is a great way to learn more about the profession and find out if it is the right path for you. Click here to find an ND near you in the US and Canada, or read other naturopathic doctor success stories.
Learn More About Becoming a Naturopathic Doctor
Receive information from the accredited schools of your choice located across North America!