In beautiful British Columbia, the Canadian College of Naturopathic Medicine – Boucher Campus continues to grow as western Canada's only naturopathic medical school. Our small class sizes, enriching cohort model, and research-based learning theory have paved the way for more than 500 graduates since 2005. Year after year, Boucher students consistently perform well above the average of other CNME-accredited and candidate schools on the Naturopathic Physician Licensing Exams (NPLEX).
First Advanced Standing Cohort for International Medical Graduates
This January, Boucher introduced its first advanced standing cohort for international medical graduates (IMGs). Made up of a majority of medical professionals from Iran, this group includes Atabak Ghotb, a former emergency physician at Kasra Hospital in Tehran.
June 9, 2020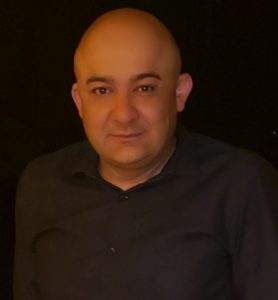 Atabak Ghotb, MD
"As a new IMG student at Canadian College of Naturopathic Medicine - Boucher Campus, I have a strong sense of community unlike anything I have felt at any educational institute in the past. I am amazed by the well-tuned educational curriculum tailored according to new IMGs' needs, the level of professors' experience, and the very active clinics."
With our new advanced standing track, Boucher offers international medical graduates an opportunity to practice in Canada sooner while building upon their previous experience and skills to enter into the naturopathic profession. "We also have this privilege to blend our previous conventional knowledge into naturopathic skills to have more impact on our patient's life and build an integrated practice," Ghotb adds.
Active in the Naturopathic Community
At Boucher, we pride ourselves on equipping our students with a comprehensive curriculum that includes well-integrated clinical sciences with our biomedicine program. But outside the classroom, Boucher students remember to make time for community participation. Take first-year student Ava Maleki's experience as a volunteer for this year's Advancing Naturopathic Medicine Conference hosted by the British Columbia Naturopathic Association (BCNA).
June 9, 2020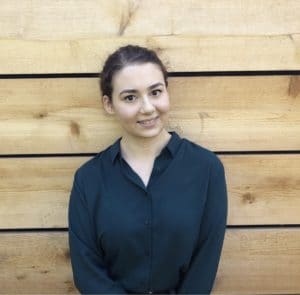 Ava Maleki
Naturopathic Medical Student, Canadian College of Naturopathic Medicine - Boucher Campus
"It was humbling and grounding to see the diversity of work being done by NDs in the community. Still so early into the program, I appreciated being able to see what types of innovative health care plans and strategies NDs use for complex patients. It was motivating to see how evidence-based medicine and clinical experience could be combined to individualize care for the patients. I learned about a lot of different resources and also saw a glimpse of what could be ahead moving forward through the program."
Recipient of Boucher's Patricia Wolfe Scholarship, Maleki recognizes the importance of community in the career of a naturopathic physician. "Prior to being at Boucher, I was involved with various community groups, so this scholarship was a reminder of the larger community I hope to support as an ND. I am grateful for the scholarship and will continue to hold on to ways in which I can continue to be inspired by my classmates and ensure I hold myself to being a thoughtful and reflective future practitioner in my community."
Fostering Student Leaders
In addition to community involvement, Boucher's shared governance structure allows students to be active and heard in institutional decisions. From monthly town hall meetings to institutional committee work, the Boucher Naturopathic Students' Association (BNSA) members are involved, ensuring our graduates are not only groomed to become successful naturopathic doctors but also leaders in their field.
June 9, 2020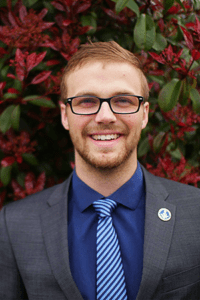 Garrett Bramall
Former BNSA President and Current Boucher Board of Governors Student Representative, Canadian College of Naturopathic Medicine - Boucher Campus
"My role as the student representative to the Board has been enlightening so far. I have always wanted to have a better understanding of how and why certain decisions are made for the school, and the Board of Governors' role is a perfect opportunity to do that. My role as the student representative to the Board is to advocate for the student body and make sure that their opinion is known in any strategic decision that the school makes."
This year, the BNSA are continuing to reach out to the community, marketing the Boucher Clinic, and bringing awareness to the services we provide. They are also in the midst of organizing our speaker series weeks (i.e. Integrative Medicine Week, Business Series Week, and Global Health Week). "Our team reached out to a diverse set of health care practitioners for integrative medicine week and had students packing into rooms to listen," he adds. "We're looking forward to having a successful business series and global health week as they come along."
Diversity, Equity and Inclusion
Boucher is committed to creating safe spaces for teaching and learning and has recently struck a DEI committee comprised of key stakeholders including Board members, leadership, faculty, staff, and students. With the overarching goals of increasing diversity, enhancing equitable access to education, and creating an inclusive environment, the committee is on its way to identifying key initiatives for the school.
Interested in hearing more about Boucher student life? Check out CCNM – Boucher Campus.org.
Learn More About Becoming a Naturopathic Doctor
Receive information from the accredited schools of your choice located across North America!