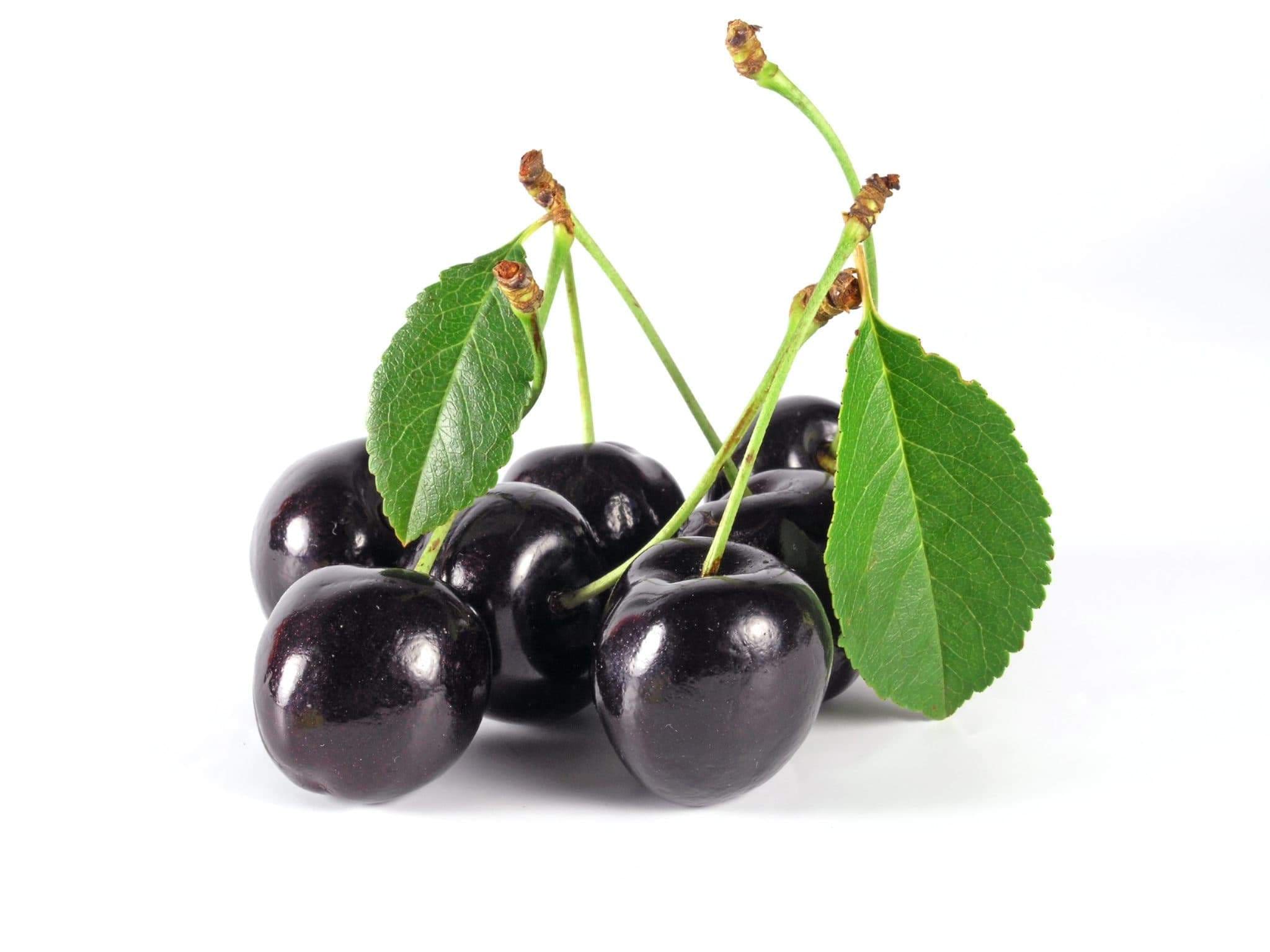 Welcome to The Naturopathic Kitchen where each week we discuss the health impact of everyday foods. Whether you're new to cooking and healthy living, or have been experimenting with natural foods for years, we're sure you'll find something new that you can incorporate into your lifestyle. This week is all about black cherry.
Black Cherry 101
Black cherries are among the sweeter varieties of cherries. Despite the name, they can range in color from black to a deep red. While much research has addressed tart cherries, black cherries are very closely related and carry many of the same benefits. All cherries have high levels of anthocyanins, which are a class of molecules that have powerful antioxidant activity. The black cherry tree is also one of the most sought-after woods in carpentry. With a reddish color that darkens over time, this aromatic wood is commonly used in cabinetry, flooring, and furniture.
Where do black cherries come from? Where can I find them?
Black cherry trees can be found growing in the wild throughout eastern North America. The cherries and the bark from the tree were commonly used by Native Americans to treat common colds, coughs, headaches, and bronchitis. In fact, cherry extract is still used in cough syrup formulas. Cherries are freshly available in the summer months as they are harvested from May through August. They can be found refrigerated or in the regular produce sections. Frozen cherries are a smoothie-ready, cost-effective alternative to consuming them fresh. Juice is another way they can be enjoyed year-round.
How do black cherries help my health?
Black and sweet cherry varieties have higher anthocyanin content while their tart counterparts contain higher levels of phenols. Both classes of compounds are powerful antioxidants, so the benefits are similar. Studies have shown that the vitamin C in cherries works synergistically with anthocyanins producing improved free radical scavenging activity. Because of this, black cherries may be beneficial for many inflammatory chronic diseases such as arthritis, cardiovascular disease, diabetes and cancer.1 Black cherries also contain tryptophan, serotonin, and melatonin and studies have shown that a small glass of cherry juice before bed can improve sleep quality.2
What medical conditions/symptoms are black cherries good for?
Can black cherry be used as an essential oil?
While there is technically not an essential oil for black cherries, it is possible to get black cherry extract from either the fruit or the bark. The bark is more common and is typically used for cough and respiratory conditions. While drinking cherry juice has a similar effect, the research is limited on whether cherry works for more serious respiratory conditions other than cough.
When should black cherries be avoided?
Black cherries are generally regarded as safe but should be avoided in cases such as an allergy to cherries. Large amounts of cherry bark extract can be dangerous and even fatal. The black cherry fruit can also be slightly sedating if overindulged!
Let's try out cherries with delicious and nutritious recipes!
Dark Cherry Superfood Smoothie
INGREDIENTS
1 c organic cherries
2 ripe frozen bananas
1 c organic greens of your choice
1/2 t turmeric powder
1/4 t cinnamon
1 t freshly grated ginger
1 T pre-soaked chia seeds
1 c coconut water
INSTRUCTIONS
Blend & Enjoy!
Thank you to Raw Edibles for this recipe!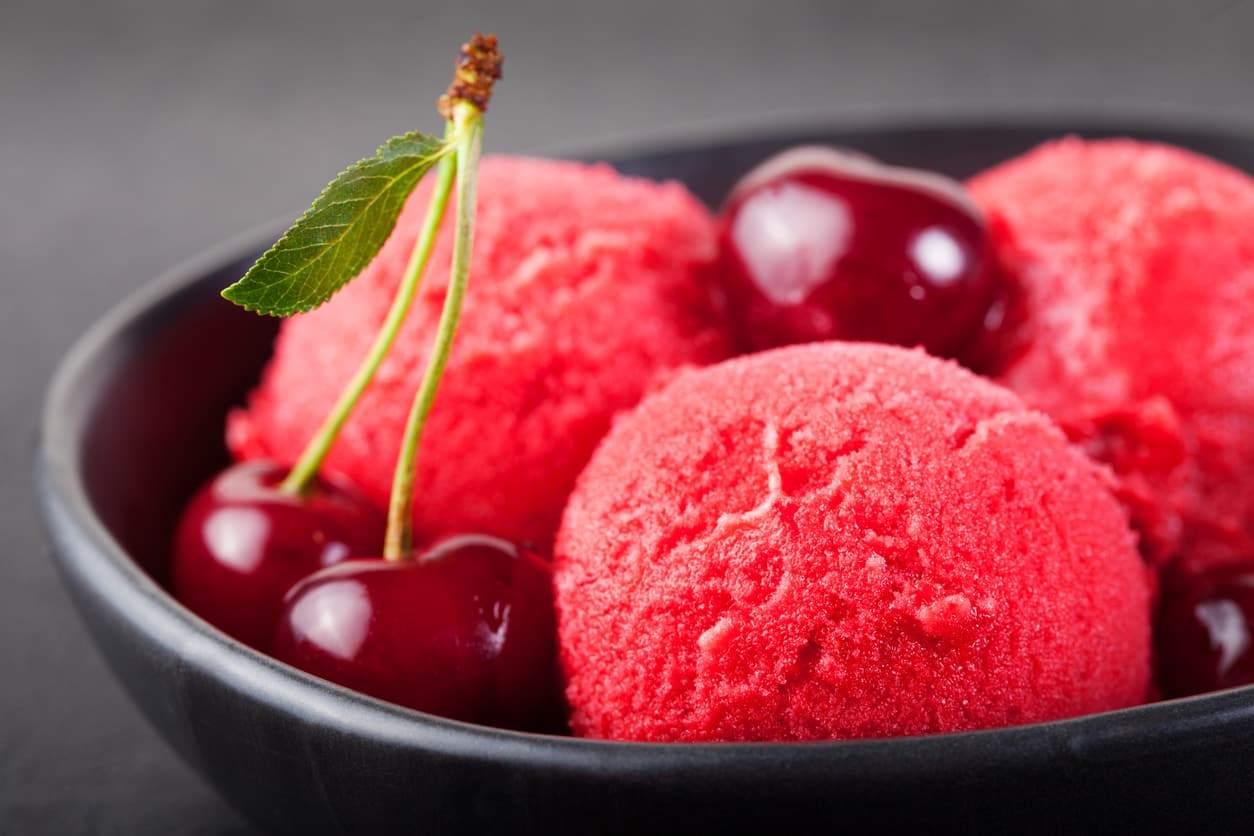 Black Cherry and Cinnamon Sorbet
INGREDIENTS
2 lbs organic, ripe cherries, rinsed and pitted
1 c honey
3/4 c water
1/2 cinnamon stick
a squeeze of fresh lemon juice
INSTRUCTIONS
Chop one cup of cherries and place in a small pan with the cinnamon stick and about 1/4 c honey. Heat for about two minutes, or until the honey is dissolved and the cherries begin to cook slightly, creating a syrup. Take them off the heat and set aside to cool. Blend the rest of the cherries in a food processor or with an immersion blender. Place the blended cherries, the water and the rest of the honey in a saucepan and, stirring often, let the mixture come to the boil. Add the cinnamon stick and allow the mixture to boil for two minutes. Take off the heat, remove the cinnamon stick and let cool, stir through the stewed cherries, then chill mixture completely in refrigerator. If you have an ice cream maker, you can place the cherry mixture into the ice cream maker until done. Without an ice cream maker, simply place the mixture into a container with a lid in the freezer.
Thank you to Food52 for this recipe!
Learn More About Becoming a Naturopathic Doctor
Receive information from the accredited schools of your choice located across North America!