Approximately 80% of women will have painful periods at some point in their lifetime, and 1 in 10 will be diagnosed with Polycystic Ovarian Syndrome (PCOS). Join the AANMC and Dr. Jamine Blesoff for an overview of PCOS and naturopathic approaches to healthy menstrual cycles.
*Webinar does not qualify for CE
*The information you submit in this registration will be used to inform you of updates to this event and will enroll you in the AANMC newsletter. The AANMC values your privacy. Please see how we protect your data in our privacy policy .
To view the archive of past webinar recordings, please click here.
---
About the Presenter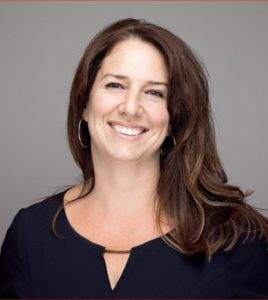 Jamine Blesoff, ND is an instructor in the Clinical Sciences department for the Doctor of Chiropractic and Doctor of Naturopathic Medicine programs at National University of Health Sciences. She brings with her years of experience in providing women, infants, and children with natural preventative and integrative care.
Dr. Blesoff received her BA from the University of Connecticut and her doctor of naturopathic medicine degree from Bastyr University.  As a medical student at Bastyr University, she completed elective clinical shifts working with the pediatric population, Spanish speaking patients, and individuals with limited access to health care, including those in Nicaragua with Natural Doctors International.
She is a member of the Illinois Association of Naturopathic Physicians, Pediatric Association of Naturopathic Physicians and Natural Doctors International.
*The information you submit in this registration will be used to inform you of updates to this event and will enroll you in the AANMC newsletter. The AANMC values your privacy. Please see how we protect your data in our privacy policy .